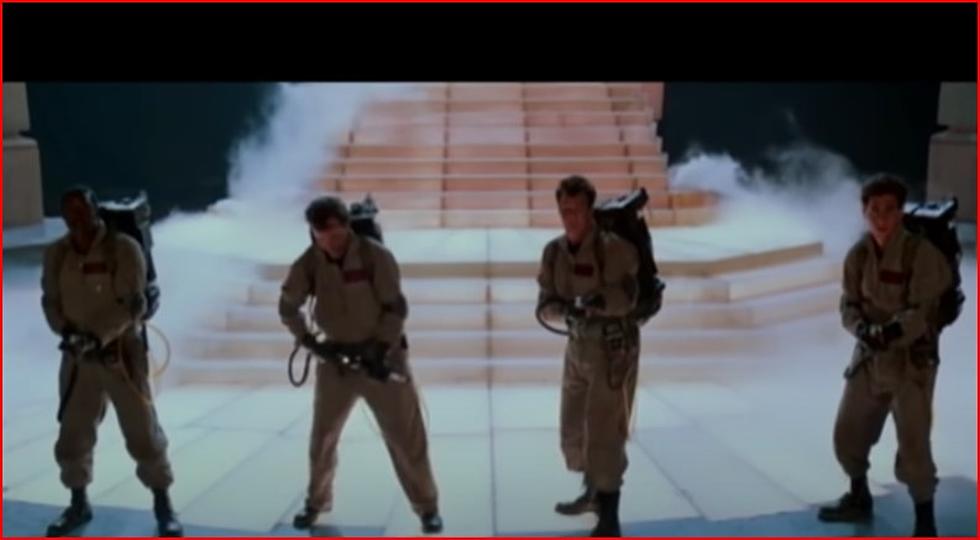 Here's a Cool Way to See the Original "Ghostbusters" Reimagined
YouTube
I ain't afraid of no ghost!
The only thing that could top this would be Ray Parker, Jr. himself being part of the action. Looking for some family fun this Halloween weekend? Check out the original 1984 "Ghostbusters" film on a big screen at the Paramount Theatre. The screening will be accompanied by Orchestra Iowa, live on stage performing in sync with the soundtrack and score.
I speak from experience in attending a similar screening of the classic "Casablanca" a few years back, that it is a spectacular presentation.
Few people have really warmed up to the "Ghostbusters" sequels and reboots, so there's also great news for fans who would love to re-watch the cult classic in cinematic style, sans orchestra. Marcus Theaters on Council St. NE in Cedar Rapids list several showtimes of the old favorite this weekend.
That's exciting, and while you've seen the movie hundreds of times, why not make the experience more unique and memorable?
As the Arts Iowa page describes it:
Kick-off your halloween weekend festivities with everyone's favorite ghost movie Ghostbusters! Starring Bill Murray, Harold Ramiss, Dan Aykroyd,Winston Zeddemore and Sigourney Weaver, this spooky comedy about three parapsychologists who start a ghost-catching business in New York City is a cultural phenomenon. Accompanied by a full live orchestra, audiences will leave knowing exactly who to call!
An Orchestra Iowa press release reveals even more fun with a pre-show party starting at 6: 30. Special treats and drinks served at Opus Concert Cafe (next to the Paramount) and the famous Ecto-1 from the movie on site in front of the theatre. Best of all...costumes are even encouraged!
You can still get tickets for the show this Saturday at 7:30 p.m. Learn more from their Facebook events page. You can purchase tickets here or call (319)366-8203. Face masks will be required, not to spook each other out but for the safety of fellow patrons amid the COVID-19 pandemic.
LOOK: How Halloween has changed in the past 100 years
Stacker
compiled a list of ways that Halloween has changed over the last 100 years, from how we celebrate it on the day to the costumes we wear trick-or-treating. We've included events, inventions, and trends that changed the ways that Halloween was celebrated over time. Many of these traditions were phased out over time. But just like fake blood in a carpet, every bit of Halloween's history left an impression we can see traces of today.
Cedar Rapids 1916 Authentic Bohemian Firehouse Airbnb
Photos of original 1916 Authentic Firehouse in NewBo