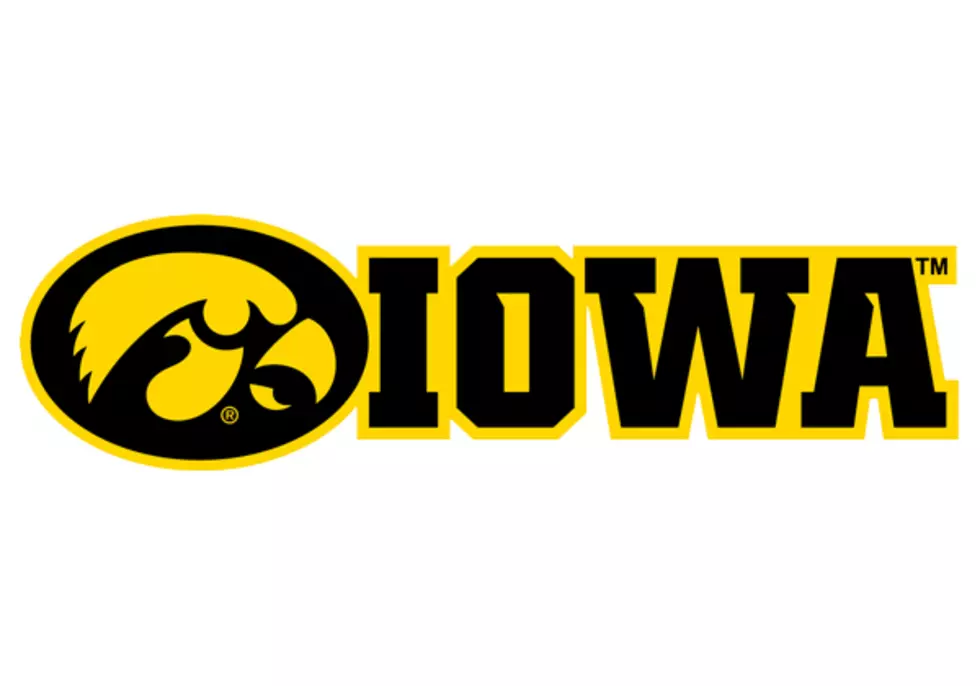 Iowa Basketball's First Black Player: Dick Culberson
Iowa Hawkeyes
In the 1940s, as shared by the Iowa Athletics website, a writer at the Wisconsin State Journal wrote that "It has been rumored for years that there is an 'unwritten agreement' among Western Conference (now known as the Big Ten Conference) basketball coaches not to use colored players. Whether that is true is hard to answer, but at least I can recall of no colored basketeer who ever played in the conference."
In 1944, Dick Culberson -- a 6-3 center from Iowa City -- determined it was time for a change.
A transfer from Virginia Union, where he played football and basketball, Culberson decided to return home after two years away. Though he wasn't technically the first black player to earn a roster spot in the Big Ten, he was the first in Big Ten and Iowa history to receive playing time.
Serving as the backup to starter Clayton Wilkinson (who was All-Big Ten First Team that season and led the Hawks in scoring), he made his debut on December 9, 1944, when the Hawkeyes blew out Western Illinois, 101-23. The newest Hawk put up 11 points, and he went on to play in all six nonconference games that season.
Charley Topp of the Daily Times of Davenport wrote this of Culberson in January of 1945:
Hawkeye cagers (basketball players) say Culberson is a perfect gentleman and a durn sweet player…For our part we say, and believe quad-city residents will substantiate us, 'If Culberson is good enough for the Iowa varsity members, he's good enough for us.' Let's see what the boy can do, and the sooner the better. Never hide your light under a barrel. There are no prudes as to creed or color in warfare, let's play basketball in the same manner.
As for the remainder of the 1944-45 season, the young man played in three of Iowa's 12 conference games, scoring a total of four points. He made his conference debut in a 61-34 victory against Purdue at Iowa Field House on Jan. 13, 1945. Topp wrote this of his appearance at the home contest:
As Culberson entered the game, the 11,500 spectators let out a terrific roar and an ovation for the colored youth.
Iowa finished with a 17-1 overall record and an 11-1 record in conference that season to win the Western Conference title and were ranked No. 1 in the country.
The center returned for his senior year in 1945-46, but had his playing time cut, as Wilkinson was once again the starter at the five. Noble Jorgensen, a 6-9 transfer from Westminster College of Pennsylvania, earned the second-string spot. Culberson played in five varsity games as a senior, scoring six points.
Following his graduation in 1946, the Iowa City native took his bachelor of arts degree and went on to be a telecommunications analyst in Cleveland.
Iowa, UNI, and Iowa State Football Players Headed to NFL Combine
The state of Iowa is absolutely loaded with next-level talent: here are some of the best of the best that will be representing our state in the NFL Combine.
Best Iowa Football Photos of the 2021 Season
The Hawkeyes went 7-3 in Big Ten play and 10-4 overall, including a New Year's Day loss to Kentucky in the Citrus Bowl. Here are some of the best shots from throughout the year.