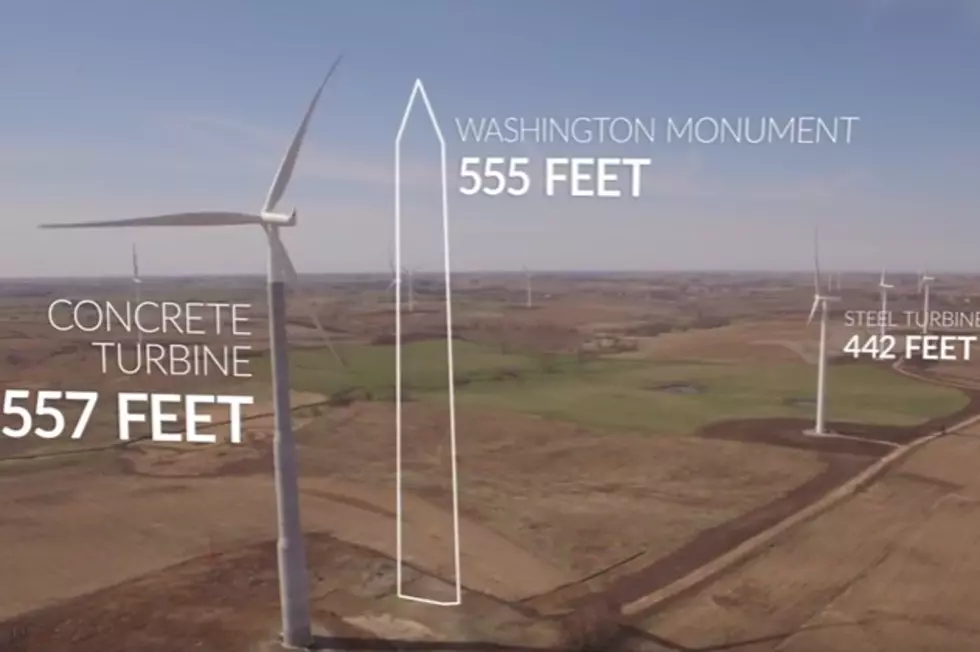 Iowa is Home to the Nation's Tallest Land-Built Wind Turbine [VIDEO]
MidAmerican Energy Co via YouTube
It took more than six months to build it and it's now collecting one of Iowa's natural resources.
Adams County in southwest Iowa is home to the 64-turbine Adams Wind Farm, including this new, unique skyscraper. The peak of the wind turbine's top blade is two feet taller than the point of the Washington Monument and dwarfs surrounding wind turbines by more than 100 feet for one simple reason... concrete.
The turbine's 557-foot peak height is equal to a 55-story building. If it were actually a building it would be the second-tallest in Iowa. Iowa's tallest building is 801 Grand in Des Moines, which stands 630 feet.
Construction on the turbine started in August of last year and Mike Gehringer, vice president of renewable energy for MidAmerican Energy, says the company is using it as a prototype to determine how much more wind energy can be created at loftier heights.
[via MidAmerican Energy and 801 Grand]