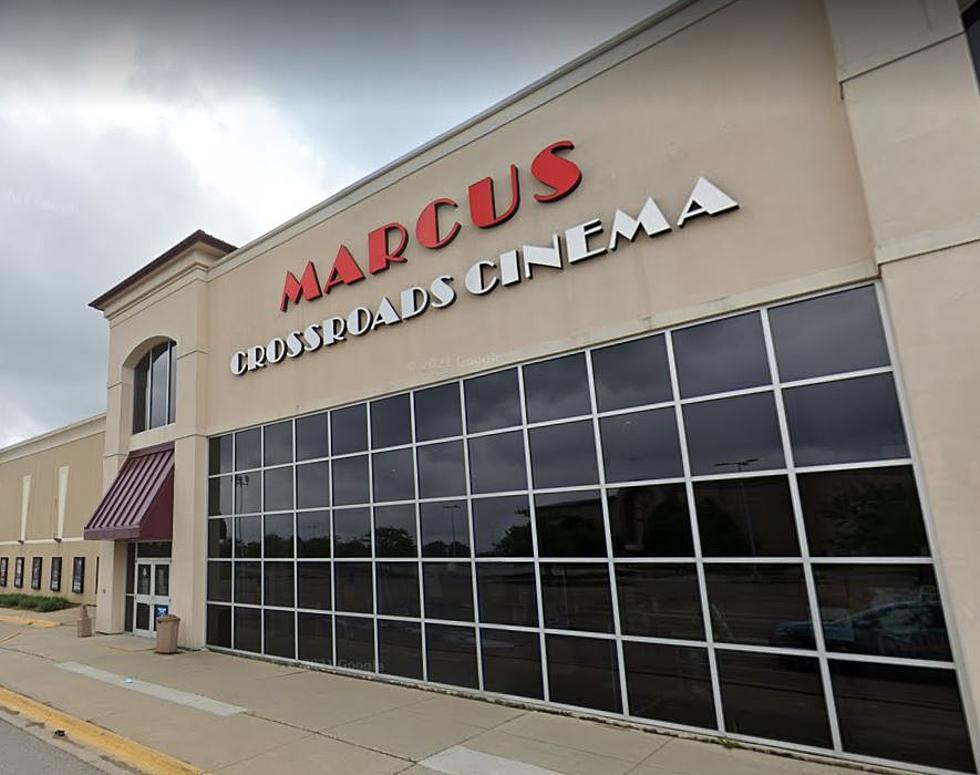 Iowa Movie Theaters Get Rid Of Affordable Perk
Google Images
It's the end of an era...
Ever since moving to Iowa two years ago, I've sort of created a little tradition for myself. Every single Tuesday, I head down to one of the Marcus Theaters in my neck of the woods to enjoy something that I like to call "$5 Movie Tuesdays." The official name for this promotion offered by the local theater chain is "Movie Tuesdays" but you get the gist.
I snag a $5 movie ticket and then choose from the several food deals that are offered on Tuesday. I'm able to grab a large popcorn at a discounted price of $4.50 (since I'm a Magical Movie Rewards Member), or a $3.00 hotdog, grab a drink, and then kick back and relax while watching the 267th Marvel movie.
It's a simple pleasure...
In total, a single person (like myself) is spending anywhere around 10 to 15 dollars. Any other day of the week, counting out matinees, that is the price of the average movie ticket.
Movie Tuesday Ticket Prices (via the Marcus app):
General ~ $5.35
Child ~ $5.35
Senior ~ $5.35
Average Ticket Prices Matinee (via the Marcus app):
General ~ $9.10
Child ~ $8.56
Senior ~ $9.10
Average Ticket Prices Evening Shows (via the Marcus app):
General ~ $11.77
Child ~ $8.56
Senior ~ $9.10
This deal on Tuesdays gets more people back into the theaters during the week in an affordable way. A family of four that are not rewards members; with two adults and two kids, both getting their own drinks and sharing a large popcorn would save approximately $13 on a trip to the movies on Tuesday versus any other day of the week.
Now, the national movie theater chain is changing things up. They are changing this popular theater promotion from "Movie Tuesday" to "Value Tuesday."
What does that mean for frequent movie goers?
Say goodbye to those five dollar movies that are available to ALL customers.
Value Tuesday will see ticket prices increase and some perks that will prioritize Magical Movie rewards. The first blaringly obvious difference is that movie ticket prices will increase AND be different for non-rewards members.
Value Tuesday tickets will be $6 for rewards members and $7 for non-rewards members.

Rewards members were able to get discounted snacks, and only recently did Marcus Theaters halt the free small popcorn promotion last year on Tuesdays.
In addition to the new ticket prices, there will be some additional perks on Value Tuesday. The majority of them are geared towards rewards members.
Here are the rewards members perks for Value Tuesday:
50% off surcharges for Ultra Screen and Super Screen shows
20% off all concessions, food, and drink purchases (excluding alcohol)
$9.36 super combo special
$2 hot dog
The savings for non-rewards members is a bit different. $3 hot dogs are available to those without a Magical Movie Rewards membership.
Information on registering for the rewards membership can be found here.
Marcus Theaters will officially make the transition from Movie Tuesday to Value Tuesday on March 28th.
Movies That Iowans Watch When They Feel Like Garbage
We all have a movie that no matter how many times we've seen it, we'll still sit down and watch it.
Strangest Rental Properties In Iowa
Here are just some of my favorite strange and cool rental properties that you can check out in Iowa!