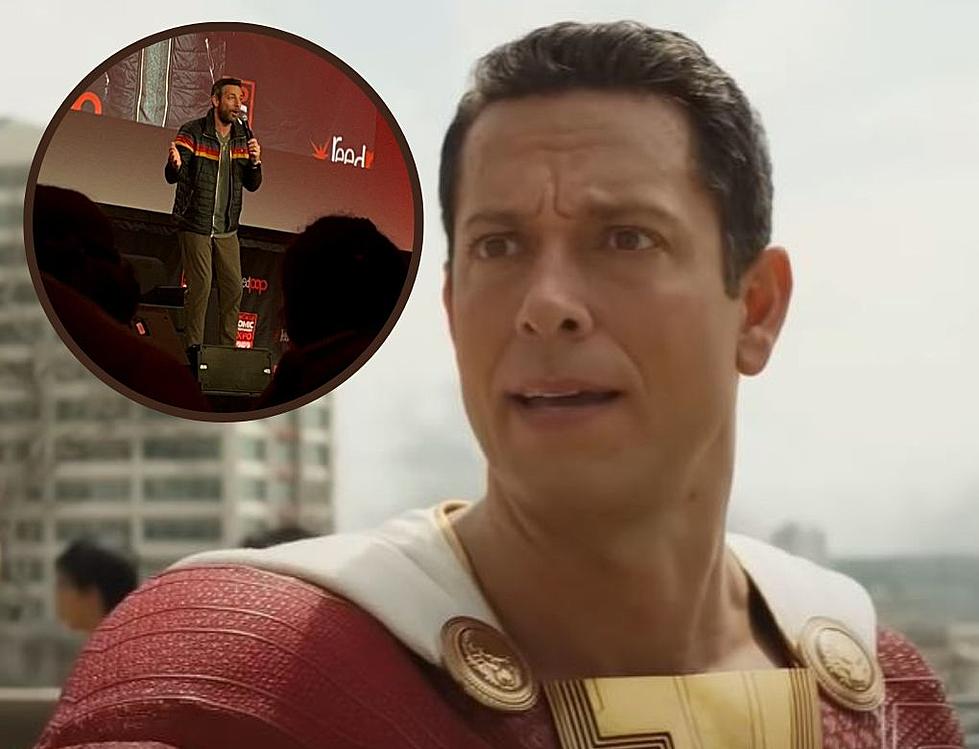 Zachary Levi Talks Disappointment At Sequel Success At Midwest Con
KM/WB
The Chicago Comic & Entertainment expo kicked off their 2023 convention with a bang!
One of the first panels held at this Midwest event featured one of the biggest stars in the DC universe at the moment, Zachary Levi.
You might know Levi from his work on the tv series 'Chuck' or as the voice of Flynn Rider in 'Tangled.'
He is one of the very few actors who has been a Disney prince, a Marvel superhero, and a DC Superhero. The 42-year-old actor even gave fans a bit of an insight into the back and forth that occurred before he got cast in the MCU.
Right now, the star is promoting his recent released superhero movie.
'Shazam! Fury of the Gods' is the highly anticipated sequel to the 2019 superhero flick 'Shazam!' This action-packed movie was a total departure from the dark and serious tone of the DC cinematic franchise.
The original film starred Zachary Levi as an adult alter ego to a foster kid named Billy Batson. Batson is gifted god-like powers from a mysterious wizard and can transform into a superhero whenever he says "Shazam!"
When the film first released it was met with positive reviews about the refreshing tonal change that Warner Brothers decided to take with DC.
In its opening weekend, 'Shazam!' brought in just over $53,000,000 and ended up making $363,000,000 worldwide, according to reports.
With a bigger budget, Warner Brothers Studios anticipated a higher return on their investment in the sequel. Premiering in mid-March, the opening weekend numbers were just over half of what they saw in 2019.
During Levi's panel at the Chicago Comic & Entertainment Expo, the actor addressed the criticisms the film has gotten over the last two weeks.
When asked by a fan on what life and career moments would make his own highlight reel, the actor got honest about the way people have been reacting to the movie since it came out.
"I felt really good," the actor said in regard to the sequel.
"This last week has been weird, it's been hard. It definitely didn't feel like it would make the highlight reel."
Pershing Square Restaurant in NYC
One restaurant in New York City has an interesting connection to one Iowa celebrity. This spot was a filming location for an Iowa adjacent actress.
Strangest Rental Properties In Iowa
Here are just some of my favorite strange and cool rental properties that you can check out in Iowa!