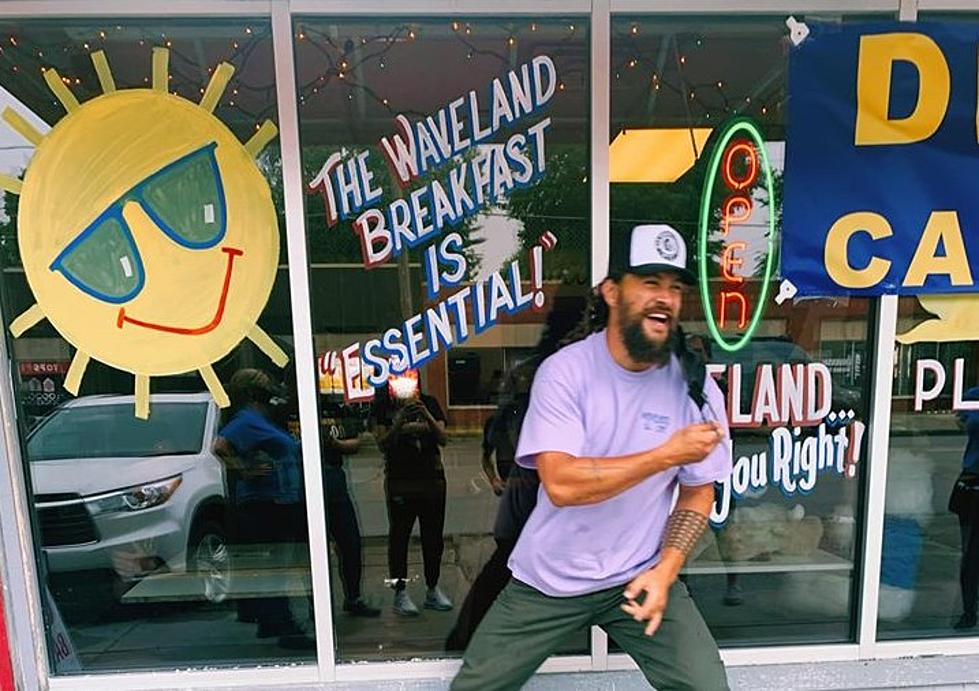 Jason Momoa Returns Home to Iowa, Enjoys Meal Named After Him [PHOTOS]
Waveland Cafe, Facebook
Hollywood star Jason Momoa, who grew up in Norwalk, Iowa, came back to the state that helped shape him on Thursday. He brought his appetite with him.
Momoa stopped at one of his favorite spots, the Waveland Cafe. Sean, a former co-worker here at the station, told me Momoa usually visits the restaurant a couple of times a year when he comes back to the Hawkeye State. Sean saw him at the restaurant yesterday and said, "He's a cool guy. He said hey to me and my daughter. I fainted."
According to a post on the Waveland Cafe Facebook page, Momoa ate the "Momoa" during his visit. It didn't take Jason long to eat the meal that's named after him that includes a full order of biscuits and gravy, full hashbrowns, two sunny side up eggs, and a side of bacon. Actually, the restaurant says he ate it all in less than ten minutes.
Enter your number to get our free mobile app
Momoa also took the time to pose for a few pictures outside the restaurant. You can see those below, as well as pictures spanning his career. According to Rotten Tomatoes, Momoa's career started as a model in 1999. He's since appeared in more than 15 movies and over a dozen television shows. The best part is, he still loves Iowa and Iowans love him.
Jason Momoa Through the Years