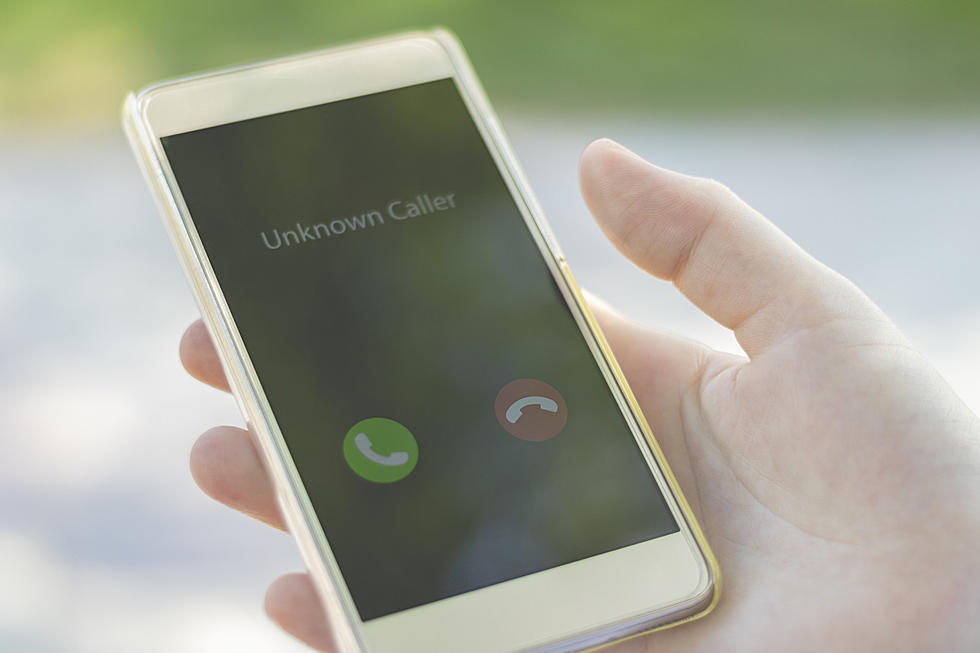 June 30, 2021: The End of ROBOCALLS?
Rafael Abdrakhmanov
Citizens in the United States received just under 22 billion robocalls in the first five months of the year, according to YouMail, a company specializing in blocking robocalls. In February, the number of robocalls averaged over 159 million calls per day—over 1,900 calls per second.
But, help is on the way. A big deadline to put (hopefully) put a dent in the number of robocalls is coming Wednesday, June 30. On that date, every major voice provider in the US, including phone companies AT&T and Verizon will have to use a technology called Stir/Shaken.
Robocalls use automated dialers and recorded messages. But not all robocalls are bad. Some businesses, like pharmacies, use robocalls to tell you your prescription is ready to be picked up, or perhaps your kids have a two-hour delay at school due to snow. But to get those robocalls – you sign up for them, unlike the illegal robocalls. Because of the latter, many of us don't answer the phone when it rings if we don't recognize the number.
On Wednesday, June 30, the FCC has a deadline for major companies to use something called "Stir/Shaken."
"Stir" stands for "secure telephone identity revisited," and "Shaken" for "signature-based handling of asserted information using tokens."
According to the FCC, the way it works is that Stir/Shaken ensures that the caller ID is legitimate before the calls reach you. It authenticates a phone call's origin and makes certain the information on the Caller ID matches.
So, the June 30 deadline will (hopefully) make it harder for scammers to hide their numbers. The program was created in 2019 by the Traced Act.
The FCC released the standards in March 2020, and it set a deadline for service providers to comply by the end of June 2021.
Will this end robocalls? Some carriers have already been implementing Stir/Shaken. So, the deadline won't necessarily make them immediately stop – and scammers are always coming up with new ways to beat the system.
To stop unwanted calls from telemarketers, you can use the National Do Not Call Registry, HERE. The Do Not Call Registry stops sales calls from real companies. The Registry can't stop calls from scammers who ignore the Registry.
Tips from the FCC regarding Robocalls:
Don't answer calls from unknown numbers. Let them go to voicemail.
If the caller claims to be from a legitimate company or organization, hang up and call them back using a valid number found on their website or your latest bill if you do business with them.
If you answer and the caller (often a recording) asks you to press a button to stop receiving calls or asks you to say "yes" in response to a question, just hang up. Scammers often use these tricks to identify, target, live respondents or use your "yes" to apply unauthorized charges on your bill.
Be Aware: Caller ID showing a "local" number no longer means it is necessarily a local caller.
If you answer and the caller asks for payment using a gift card, it's likely a scam. Legitimate organizations like law enforcement will not ask for payment with a gift card.
If you receive a scam call, file a complaint with the FCC Consumer Complaint Center by selecting the "phone" option and selecting "unwanted calls." The data we collect helps us track trends and supports our enforcement investigations.
If you have lost money because of a scam call, contact your local law enforcement agency for assistance.
Ask your phone company if it offers a robocall blocking service. If not, encourage them to offer one. You can also visit the FCC's website for more information about illegal robocalls and resources on available robocall blocking tools to help reduce unwanted calls.
Consider registering your telephone numbers in the National Do Not Call Registry. Lawful telemarketers use this list to avoid calling consumers on the list.
LOOK: Here are 25 ways you could start saving money today
These money-saving tips—from finding discounts to simple changes to your daily habits—can come in handy whether you have a specific savings goal, want to stash away cash for retirement, or just want to pinch pennies. It's never too late to be more financially savvy. Read on to learn more about how you can start saving now. [
From:
25 ways you could be saving money today
]
Goosebumps and other bodily reactions, explained