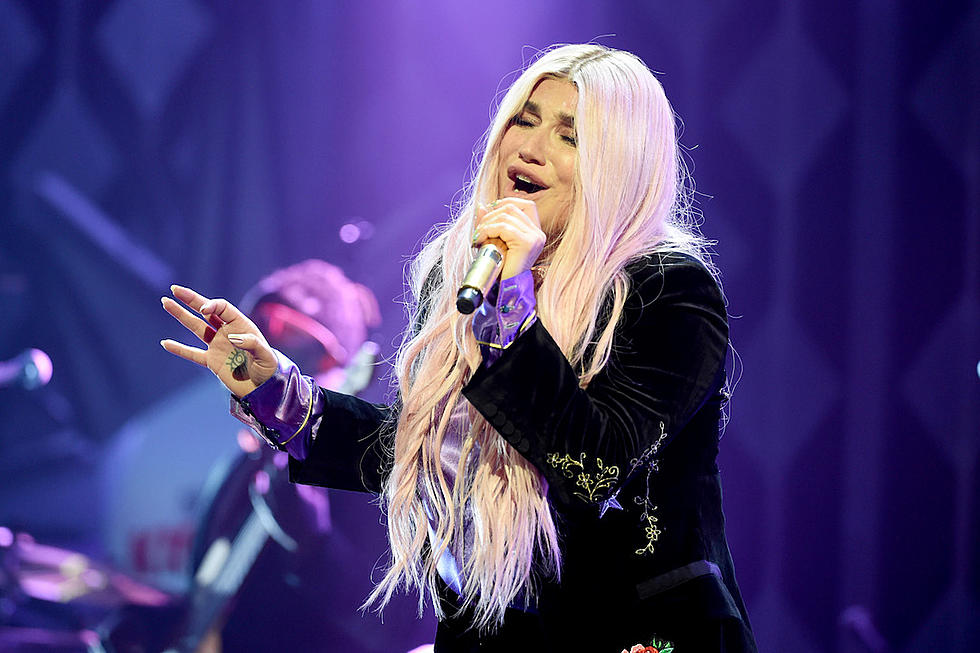 Kesha Drops 'Rainbow' Documentary Trailer: 'This Has Literally Saved My Life'
Cooper Neill, Getty Images for iHeartMedia
Kesha's Rainbow is about to come even more clearly into focus — the "Praying" singer just released the trailer for her forthcoming documentary, and it looks like we're in for a surefire tearjerker.
"Sometimes things feel like they're too much to handle," Kesha says in the clip below, amid images of her falling into the ether, trying to break herself free from a glass coffin and struggling to breach the ocean's surface.
"You don't own me!" she shouts to a concert's crowd in a particular heated moment.
"Making Rainbow the album was such a therapeutic process and given the opportunity to turn it into a three-dimensional piece of art has helped me find even deeper healing and catharsis," she said. "I hope this film inspires others to never give up even if you feel full of hurt or lost, because after the storm comes a rainbow. Depression, anxiety and mental illness are things we all need to talk about more, and there is no shame in asking for help. Making the decision to work on yourself is the bravest thing you can do. I hope this film helps bring light and love to everyone."
And as the preview winds down, Kesha notes: "This record has quite literally saved my life."
Rainbow will drop on Apple Music on August 10.
The Time 100 Gala Red Carpet