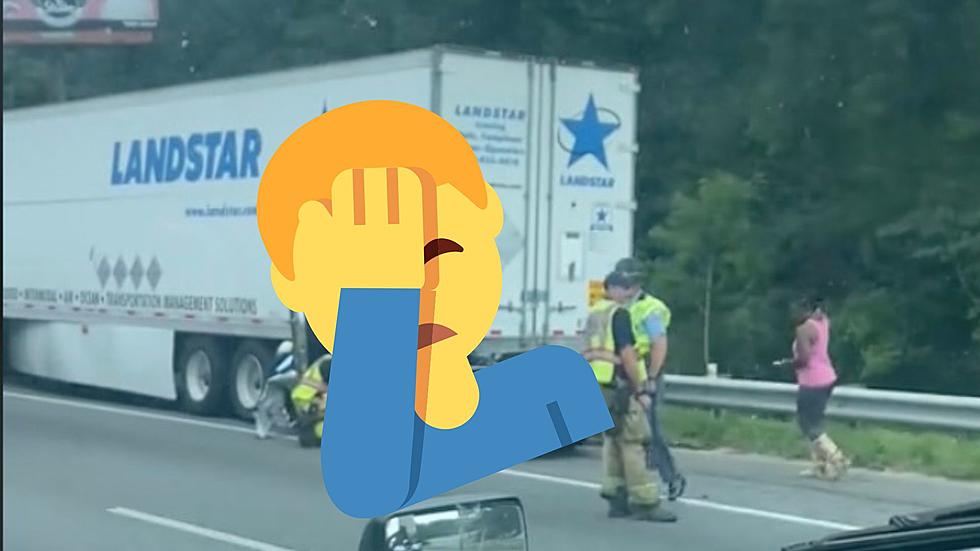 Lamborghini Driver Lucky To Be Alive After Rearending Trailer
egrullon12 via TikTok
Just because you can afford a supercar, doesn't necessarily mean you can drive a supercar - and that's a lesson one driver in Georgia learned this weekend.
In a press release, the Georgia State Patrol detailed the cause of a crash that would leave I-75 closed down for nearly an hour and a half.
Authorities say 36-year-old Spencer Hyde was traveling at a high rate of speed down I-75, fast enough for State Police to issue a BOLO for him.
"On July 22, at approximately 12:10 p.m., a BOLO was issued for a Lamborghini traveling north on I-75 at more than 100 MPH," the report says.
Shortly after, the police received a call - that the Lamborghini had been involved in an accident.
The report states, "At approximately 12:32 p.m., Troopers responded to a motor vehicle crash involving a tractor-trailer and a 2018 Lamborghini Aventador on I-75 north at MM 329."
At the scene, shown in the video from a TikTok user, the Lamborghini Aventador was wedged underneath the rear side of the trailer.
Spencer Hyde not only was alive but was able to walk away with only minor injuries, which looking at the video, seems like a miracle.
No other injuries aside from Hyde's were reported. Photos of the crashed $460,000 car were shared by the Gordon Gazette.
The photos show the cabin of the car is virtually untouched, while the front of the vehicle is damaged by the Mansfield Bar.
Read more at Yahoo
LOOK: The 25 least expensive states to live in