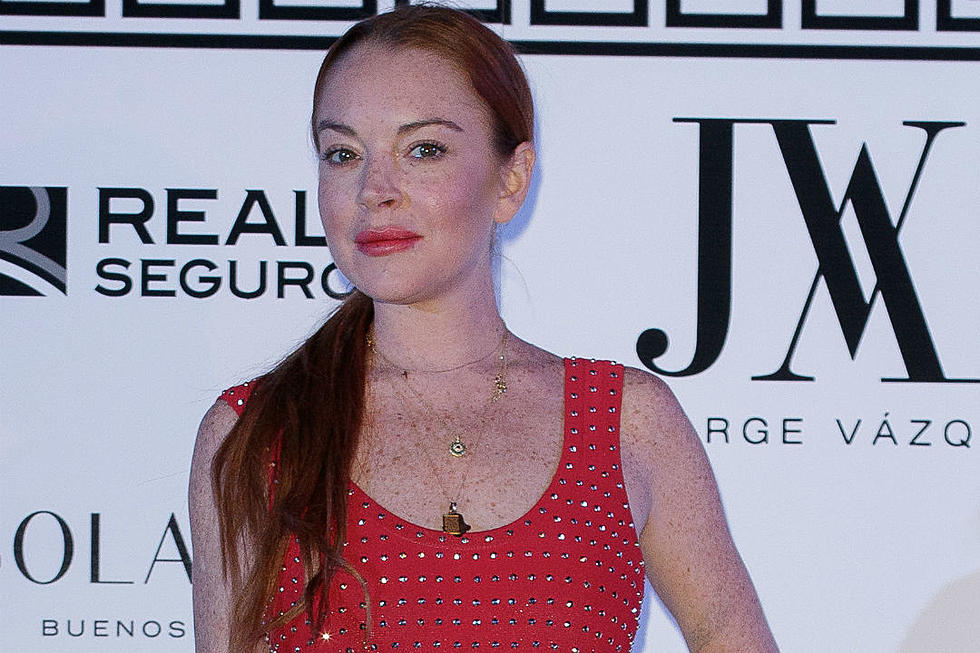 Lindsay Lohan Posts (Then Deletes) Message of Support for Harvey Weinstein
Eduardo Parra, Getty Images
For the many denouncements disgraced film producer Harvey Weinstein has faced over the past week in light of stories and reports that he's sexually assaulted women in Hollywood for decades, at least one actress — Lindsay Lohan — is offering her support.
Lohan, who appeared in Weinstein's Bobby and Scary Movie 5, posted — and then deleted — a series of Instagram stories in which she insisted allegations against Weinstein have been overblown. So far, three women have accused Weinstein of rape in an explosive New Yorker story while more have made less specific allegations of sexual assault.
"Hi, this is Lindsay Lohan, I'm in Dubai. I'm home," Lohan said in her message. "I feel very bad for Harvey Weinstein right now. I don't think it's right what's going on."
"I think Georgina [Chapman] needs to take a stand and be there for her husband," she added, referring to Weinstein's wife. "He's never harmed me or did anything to me. We've done several movies together. I think everyone needs to stop. I think it's wrong. So, stand up."
Chapman, though, has announced she's leaving Weinstein amid the scandal, noting to People: "My heart breaks for all the women who have suffered tremendous pain because of these unforgivable actions."
The Harshest Celeb-on-Celeb Disses: