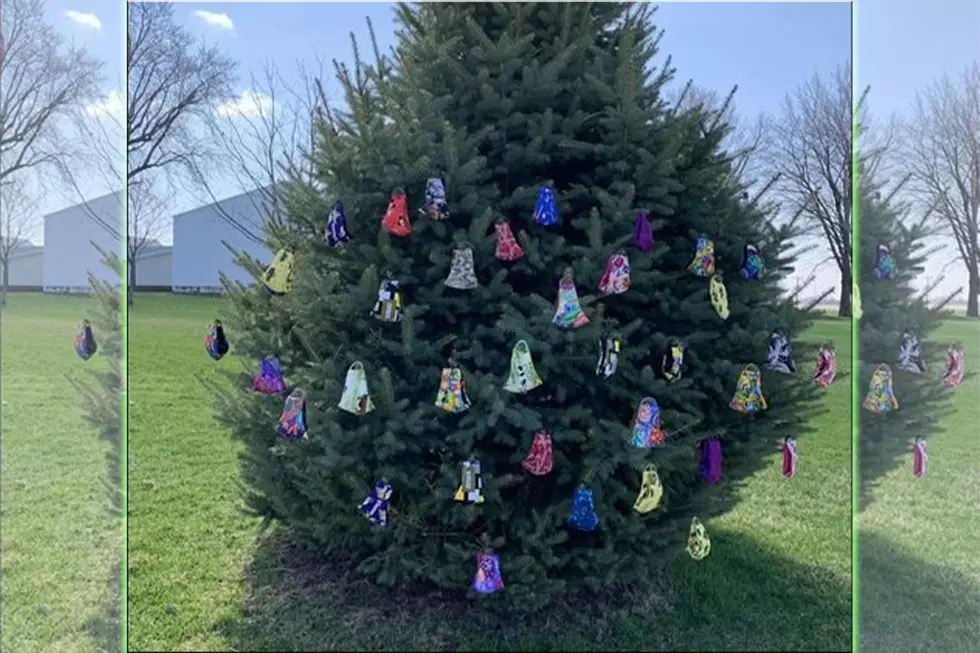 Lisbon Woman's Homemade Masks Hang on Tree For Anyone Who Needs One
Deb Siggins
When UnityPoint Health-St. Luke's Hospital in Cedar Rapids put out the call for homemade masks on Friday, March 20, Deb Siggins answered the call. Since then, she's made hundreds of cloth masks and has no plans to stop.
Deb, who works by day in a doctor's office, reflected to Good Morning America that her original plan was to make 100 masks and give them to the hospital. That was only the beginning.
Soon, Deb had family and friends asking for her to make masks for them, so she kept sewing. And sewing. In the last 33 days, Deb has made more than 400 and has donated them to everyone from workers at grocery stores to the Lisbon Fire Department and the elderly. She not only makes them, but she also covers the cost of the materials for every one.
In Deb's hometown of Lisbon, she hangs about 30 cloth masks at a time on a tree near her house. They're there for anyone who needs one and are usually gone in a day. She told Good Morning America,
It was really cool to see people driving up, grabbing a mask, and leaving... It's been a hit... I'm a giver, not a taker, so I feel really good... (I'll) keep doing it until the need isn't needed anymore.
WOW: Chalk Healthcare Murals on Top of Cedar Rapids Parkade