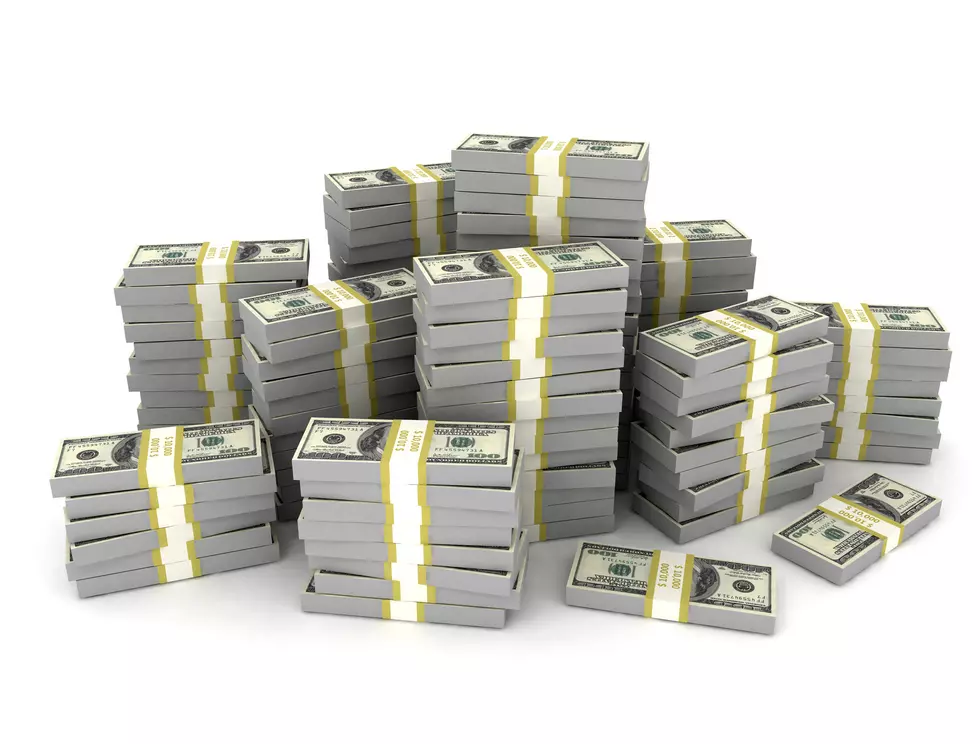 Lottery Luck Continues in Eastern Iowa With Major Money Win
Jezperklauzen
We all dream of winning a major lottery prize. Turning a few bucks into major moolah is certainly something we all want. For one Waterloo woman, that dream just came true, even though it probably should not have!
Michele Bautista bought a $3 Bonus Crossword scratch game ticket at the Kwik Star on Fisher Dr. in Waterloo.
According to the Iowa Lottery, she stopped into the Kwik Star to grab an iced coffee and two lottery tickets. However, the clerk accidentally pulled out three tickets. Michele decided to go ahead and purchase the extra ticket.
So, take a guess which one was worth $30,000? Yep, Michele Bautista won the top prize of $30,000 completely accidentally. Given she was planning to buy two tickets, this story really should be about someone else. But Michele is certainly glad it's not!
As for what she'll do with the $30K, she said she plans to fly her mother to Iowa from California for a visit and save the rest. Good idea because the next time she swings by that Kwik Star for gas, it may cost her the remainder of her $30,000 win!
It's been a lucky year for Black Hawk Country residents
The run of lotto luck in NE Iowa has not been limited to Michele's lucky big-dollar win. Adam Wagner from Waterloo recently scored a  $30,000 prize of his own with the "Lucky $ Hunt" scratch game.
Planning to play? Good luck! Might want to grab your next ticket in Waterloo.
15 Least Healthy Counties In Iowa In 2022
LOOK: The most extreme temperatures in the history of every state
Stacker
consulted 2021 data from the
NOAA's State Climate Extremes Committee (SCEC)
to illustrate the hottest and coldest temperatures ever recorded in each state. Each slide also reveals the all-time highest 24-hour precipitation record and all-time highest 24-hour snowfall.
Keep reading to find out individual state records in alphabetical order.