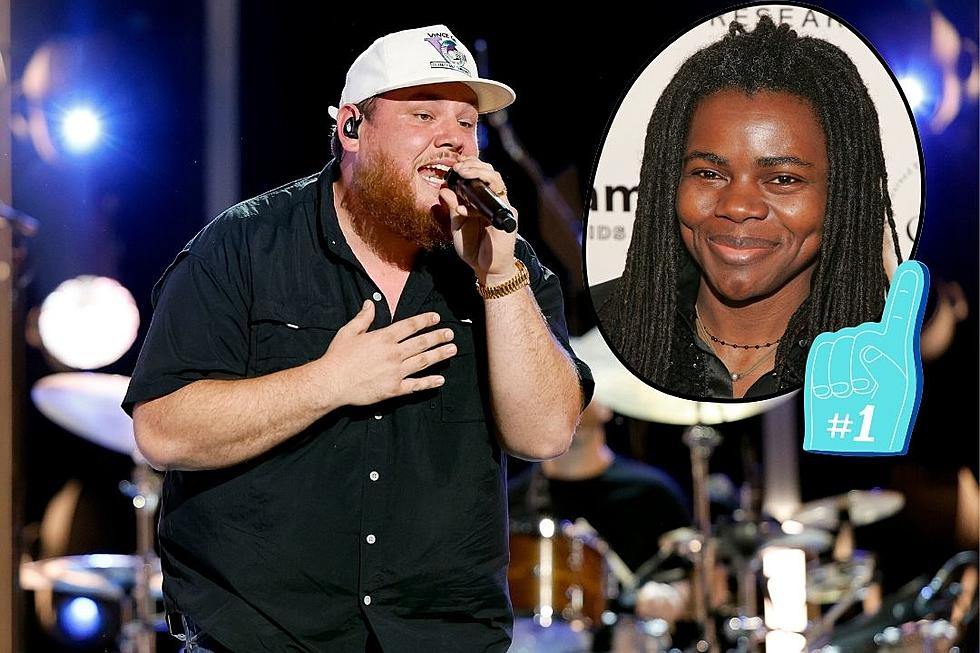 Luke Combs' 'Fast Car' Cover Puts Tracy Chapman Back on the Charts
Bryan Bedder / Jason Kempin, Getty Images
Luke Combs has had a lot of success with his cover of Tracy Chapman's 1988 hit "Fast Car," but it's done good things for her, too.
As his version of the song has climbed the charts, so has Chapman.
For the first time in her career, the mainstream artist is on top of the Billboard Country Songwriters chart, as she is the sole writer credited on the track. "Fast Car" jumps from No. 3 to No. 1 on the chart dated June 17.
Combs' version is at No. 2 on Billboard's Hot Country Songs chart and No. 4 on the Hot 100 list this week. Chapman's original peaked at No. 6 on the latter in 1988.
It's not the first time she's topped a chart from the publication, but it is her first time at the peak since 2000, when her single "Telling Stories (There Is Fiction in the Space Between)" rose to the top of the Adult Alternative airplay list.
As he has done with many of his releases before they're studio cuts, the "Love You Anyway" singer first shared his cover of the iconic hit on social media back in 2020. After a wave of support and demand, Combs decided to make an official recording and included it on his latest album, Gettin' Old.
The country singer has also made "Fast Car" a staple at his live shows, peforming the song during his World Tour, which continues through Oct. 19. The second half of the trek will take him overseas to New Zealand, Australia and Europe.
Combs and his wife are also expecting their second child — another boy — around the same time.
Top 20 Luke Combs Songs That Prove 'Em All Wrong
Check out Luke Combs' best songs, and the songs that changed his life when so many thought he wasn't good enough to be a country star.