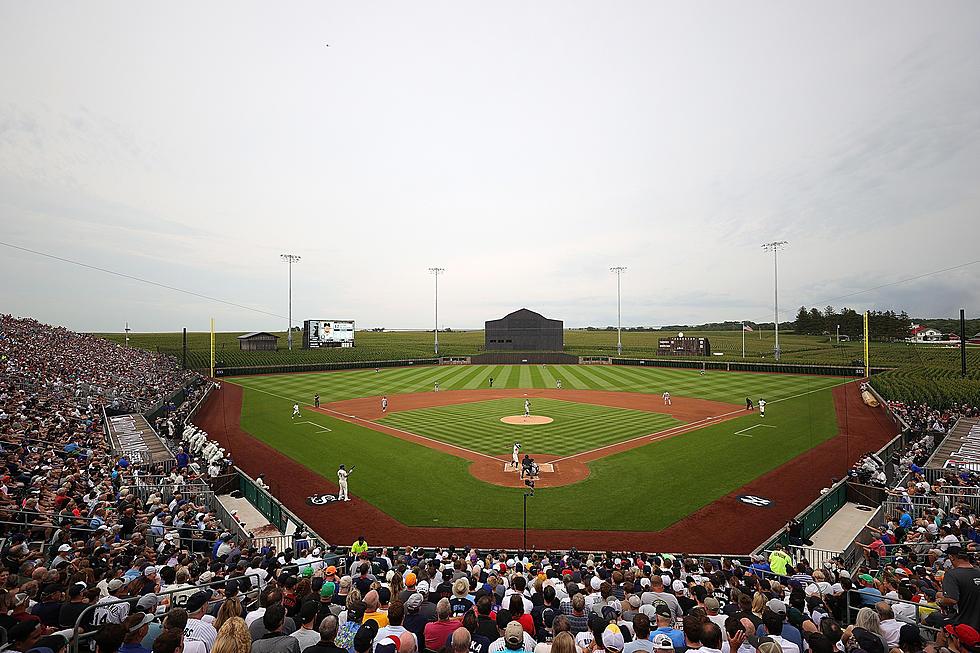 Major League Baseball Hits Home Run With Iowa Game
Courtesy: Stacy Revere - Getty Images
Let's play Major League Baseball trivia.
Who hit the first home run in Iowa?
The correct answer is Jose Abreu. The Chicago White Sox first baseman hit a solo shot off New York Yankees' starting pitcher Andrew Heaney in the bottom of the first inning of Thursday night's Field of Dreams game played near Dyersville.
However, anyone who said it was Major League Baseball should get bonus points. MLB definitely hit one out of the park when it decided to bring the White Sox and Yankees to Iowa to play a game next to the site where the classic 1989 movie starring Kevin Costner was filmed.
Kudos to Major League Baseball and the event organizers. With the exception of Costner NOT throwing a ceremonial pitch, they got everything right. FOX Sports also did a terrific job with its broadcast of the game, not an easy feat given the logistical production challenges the network faced with the remote location.
Iowa never looked better in the national spotlight.
American Idol
The flyover was led by Lt. Col. Scott "Deuce" Siems, who grew up in DeWitt. The other pilots were: Maj. "Zero" Carlton from Sioux City, Maj. "Jewcy" Berry from Des Moines and Capt. "Pistol" Rindels, who has family in Waterloo. The four pilots are part of the 303rd Fighter Squadron from Whiteman Air Force Base in Missouri.
It was also fitting that the umpire calling ball and strikes behind home plate during the game is an Iowa native. Pat Hoberg, who's from Urbandale, was assigned to the game on what should have been an off-night for him. Major League Baseball changed his schedule so Hoberg could be there.
Thursday's showcase was the first regular season Major League Baseball game in the state of Iowa and the action didn't disappoint either.
The Yankees and White Sox spent the night dazzling the fans and television viewers, hitting ball after ball into the tall Iowa corn. The teams combined to hit eight home runs, the last being a two-run, ninth-inning walk-off blast by Tim Anderson that gave the White Sox a 9-8 victory.
Hollywood writers couldn't have written a better script. It was a great night for the state of Iowa.
Here's hoping next year's Field of Dreams Game, which MLB Commissioner Rob Manfred confirmed is being planned, will be just as spectacular.
Iowa Born Sports Stars
What do each of these stellar athletes have in common? They all hail from the Hawkeye State.
Waterloo Bucks Field Managers
The Waterloo Bucks have had 14 field managers since the franchise was formed in 1995. One of the field managers was an interim, who guided the club for 22 games.