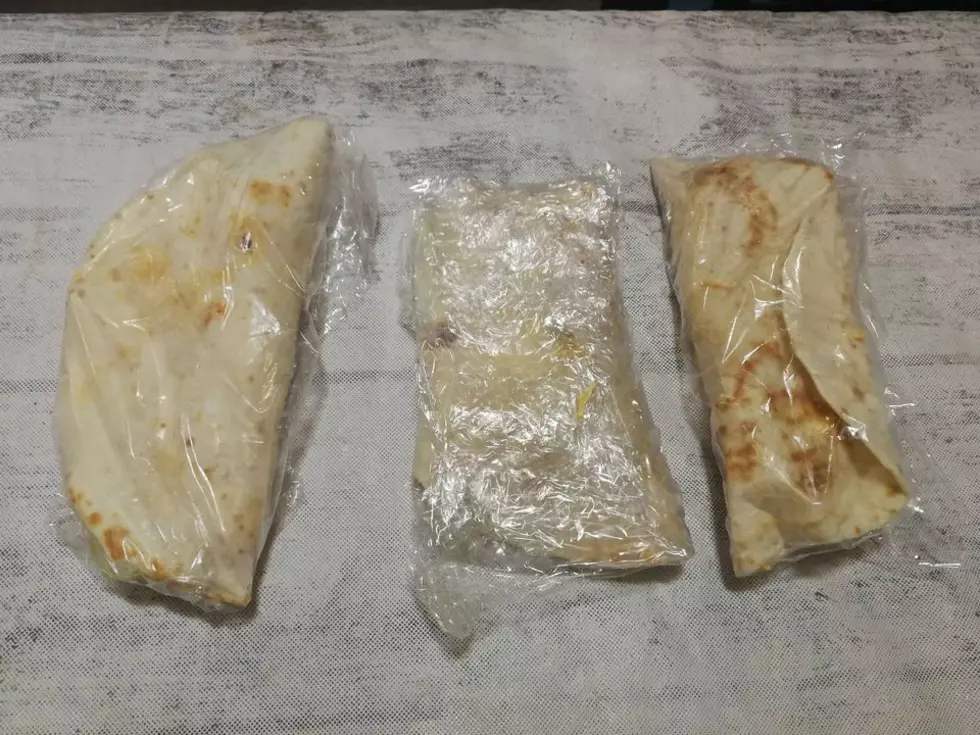 Man Lists Discontinued Taco Bell Tacos For Sale At Only $200
Bryant Hoban via Facebook Marketplace
For awhile there, it felt like the only Taco Bell news we could bring you was about some new menu item we were going to be waving goodbye to. This isn't one of those sad stories.
Taco Bell fans can reclaim their favorite, as long as they have a little extra scratch to spend.
Bryant Hoban of O'Fallon, Missouri heard about Taco Bell discontinuing their spicy potato soft taco, he decided it was a time for action.
He bought 3 of the tacos, then took them home and wrapped them in saran wrap before sticking them in the freezer.
"Mint condition potato soft tacos from Taco Bell," the listing reads, "From drive through to freezer. These babies are rare! Never been eaten!"
Apparently, this is a test run for a new business model Hoban is trying to come up with.
"I've had this idea of 'investment sandwiches' where, like, you'd buy a limited-offer sandwich in bulk, freeze it, and then sell it later for a profit," Hoban told Riverfront Times. He says he wants to do this with the McRib next.
Hoban said he ended up selling two of the tacos for $70 apiece, rather than the full $200, but that's still nearly a $135 profit.
He isn't selling the third one any longer, because he's "preserve for future generations to experience this delicious thing."
Enter your number to get our free mobile app
CHECK IT OUT: See the 100 most popular brands in America