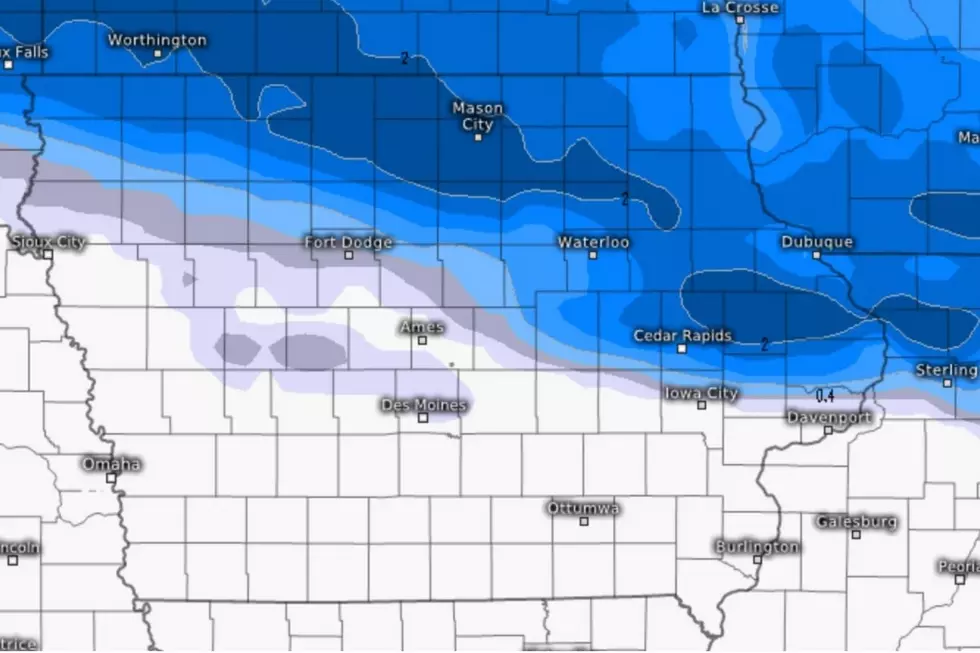 Chance of SNOW Next Week??
weather.us
We knew this day would be coming. The days are getting shorter, the temps are getting colder which can only mean one thing: When will we get our first snow of the season?
FYI: Last year the final 70*+ day of the year in Waterloo was October 18th when it reached 71*. The chance for 'warmer days' is definitely dwindling.
The Cedar Valley hasn't seen temps in the 20s since May 9 when it was a chilly 25*.
The last time that we saw snowflakes floating around in the sky? On April 17 a few flurries were reported in the area.
The only thing that seems to be certain: Get your coat.
Forecast models differ: The Global Environmental Multiscale (Canadian model) is suggesting that the Cedar Valley may get an inch or two of snow on Monday morning (10/19).

But the GFS (Global Forecasting System (US computer model) shows no precipitation anywhere near Iowa during the same time period. 
Meteorologist Nick Stewart of Iowa's News Now believes that the main threat of snow will track to our north, but if we get rain, it will be quite cold.
Last year, Waterloo received the first flurries of the season on October 11th. The first measurable snowfall occurred on October 28 when 1.4" of fluffy white stuff fell from the sky.
2020 Iowa Home Winter Survival Kit