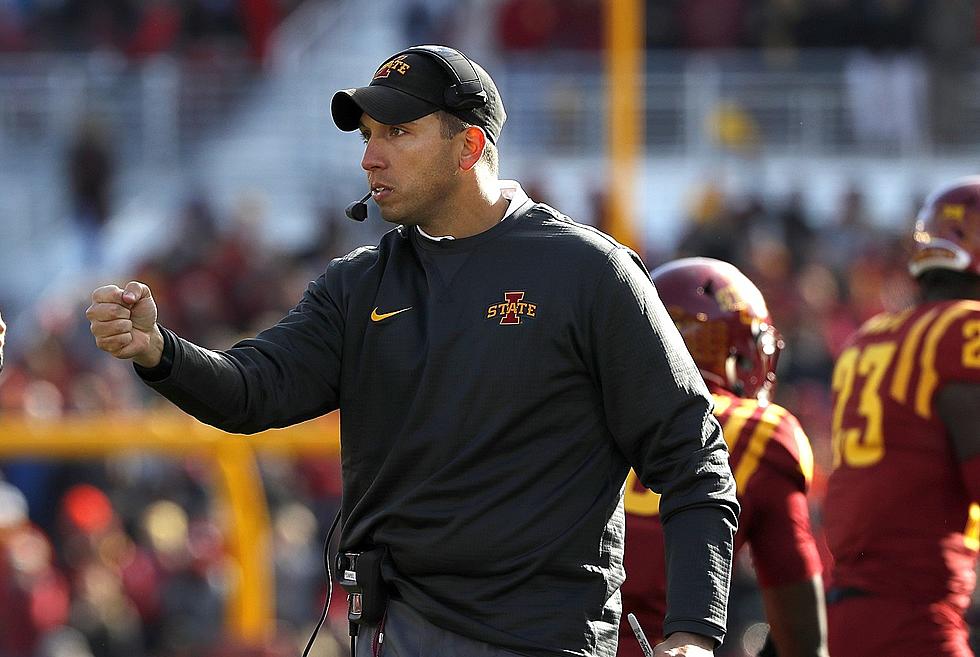 Matt Campbell Says No to Big Ten Coaching Job
David Purdy, Getty Images
Ever since he came to Cyclone country, Iowa State head football coach Matt Campbell has been named as a potential candidate for just about every new job that opens up. It's not surprising, given the turnaround he's made in Ames.
He recently signed a contract extension, but that hasn't stopped people from calling, including Michigan State. They recently lost longtime coach Mark Dantonio to a surprise retirement. Enter Campbell's name into the mix.
After leading Iowa State to its third straight bowl appearance and falling just short of another 8-win season, Campbell was recently contacted by the brass in East Lansing. The Des Moines Register has the report.
We all know contract extensions in sports often mean little more than the paper they're printed on, but with his deal signed through 2025, it appears for the time being that Iowa State has a coach in Campbell that wants to stay where he is.
It's also worth noting that according to the Register, Dantonio was accused of recruiting violations. Maybe it's just not the potential mess Campbell wants to walk into at this time.