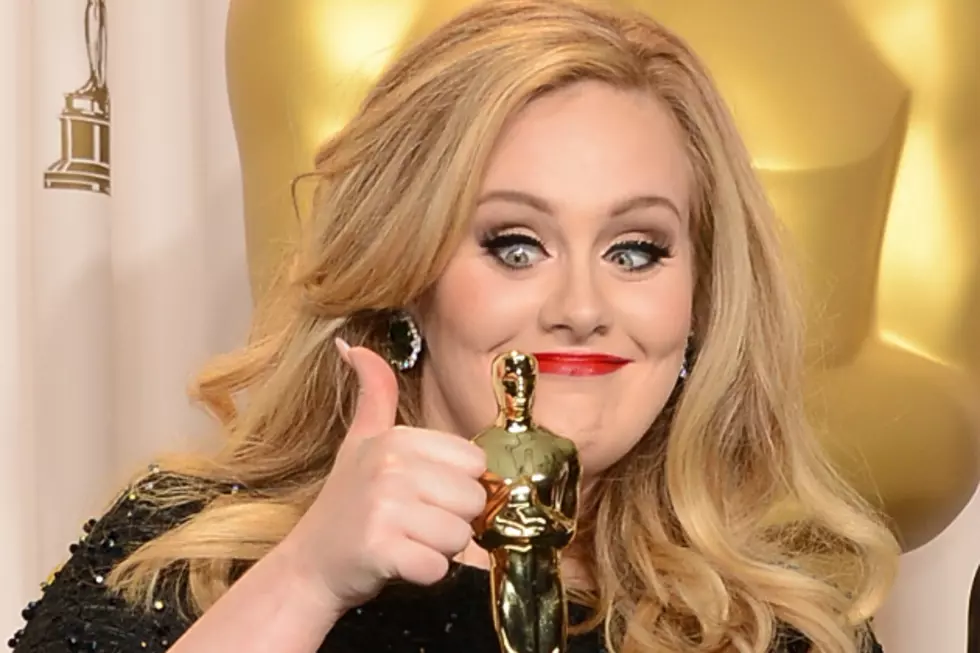 One Of Our Favorite Artists FINALLY Releases New Album News
Jason Merritt - Getty Images
We expected the news LAST year, and it's finally been confirmed... the news we've been waiting 4 years for. And what a different world it was in 2011.
Charlie Sheen had his huge meltdown
Prince William married Kate Middleton
Space shuttles Discovery and Atlantis launched for the last time

Oprah aired her final show

The final Harry Potter movie was in theaters as were the first "Thor" and "Captain America" movies

A relatively unknown actress named Melissa McCarthy had us in hysterics thanks to "Bridesmaids".  
And in music, Taylor Swift won top honors in country music, Beyonce announced she was pregnant, and 3 words: Rebecca Black "Friday".  But the biggest music news was the release of one singer's second album at the beginning of the year that gave us 4 huge singles we still can't get enough of, like "Rumor Has It", "Someone Like You", "Set Fire To Rain", and "Rolling In The Deep". Yes, January of 2011 was the last time we had an album and new music from Adele.  That was a LONG, LONG time ago. (Of course we're not counting 2012's Skyfall, cause, well...)
If you remember, it was before 2011 was up that Adele had to take a break from her tour for vocal rest, and then surgery on her vocal chords. And then in April of 2012, she said she'd be taking time off, leaving us hopeful her next album would be coming in roughly 2 years.  So all last year, we waited, and waited, and waited... hoping for anything. Then, finally in late June of this year, Pharrell finally had some news: He'd been working on the new album with Adele, and it's definitely coming soon. But how soon.  Now we know.
Yesterday it was announced that the new album, only her 3rd album, will be out in November of this year.  That's right, it's FINALLY coming. (We've been waiting forever to write that, can you tell.) Well, hold up... the label is PLANNING on a November release. Of course that could change, for the later, or maybe, just maybe, the sooner?!?!?
Here's what we've learned so far:
Top producers have collaborated with her on the new tracks including Pharrell and Ryan Tedder of OneRepublic.
Ed Sheeran hasn't heard it but has friends who have, and they endorse it in a BIG way.
It MIGHT be called 25 (which would make sense as the first two albums were 19 and 21 respectively, her age at the time she wrote most of their songs.)
So now, we eagerly await and hope it's not 2016 before it happens.