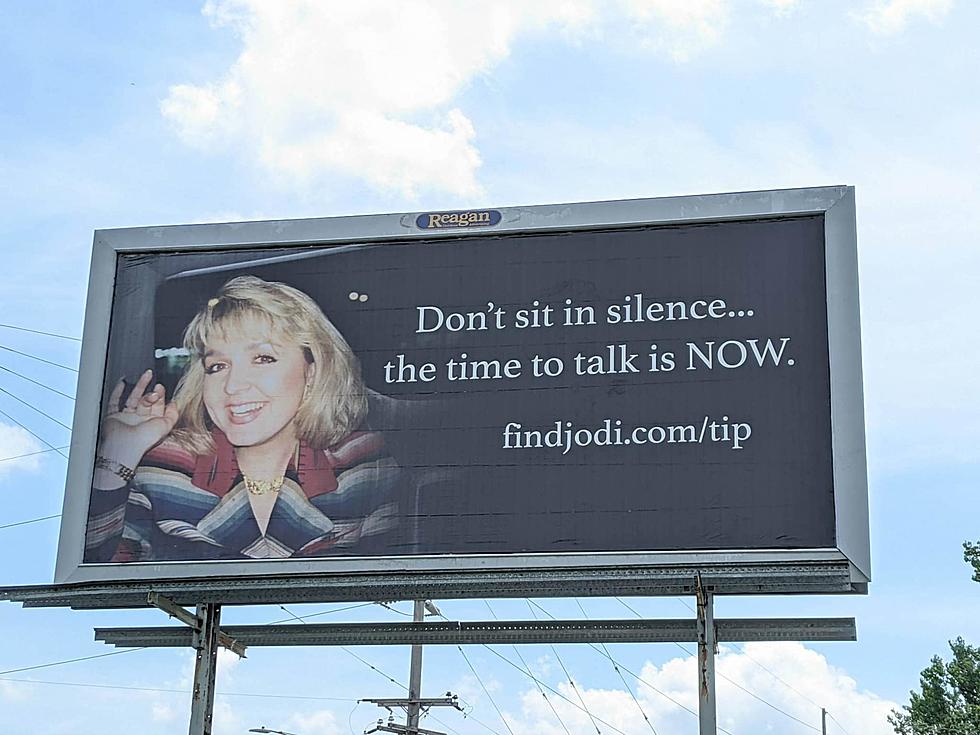 New Mason City Billboard Seeks Answers in Jodi Huisentruit Case
FindJodi, Inc via Facebook
It's one of the nation's most-followed missing person cases: Jodi Huisentruit. Huisentruit was a KIMT morning news anchor at the time she vanished over 26 years ago, June 27, 1995, to be exact. A morning news anchor, that morning Huisentruit was running late. A co-worker called her. She said she'd overslept, and would be right there. She never arrived. All these years later with the benefit of better technology, the Jodi Huisentruit case remains a mystery.
FindJodi aims to find out what happened to Jodi Huisentruit
The non-profit FindJodi was created in 2003 by two former TV news anchors who were fascinated by the case and finding out what actually happened to Jodi Huisentruit. The FindJodi team has grown to include members of the media and law enforcement. Though spread out, the team keeps the website and Facebook page updated with news and information. They funded the new billboards in Mason City, the city she disappeared from.
Clues in the case
In the years since the Jodi Huisentruit vanished, there have been numerous leads, rumors, interviews, and alligations. Her family hired private investigators, talked to physics, and participated in popular TV rescue shows like America's Most Wanted and Unsolved Mysteries.
Despite the effort and energy poured into finding Huisentruit, it has yet to happen, and many of the tips in the case have led nowhere. There have even been allegations of something is being covered up in Mason City. Unfortunately, there's never been enough evidence generated from any lead to prove a cover-up of any kind took place.
Huisentruit was declared legally dead in 2001.
Inside Amazon: A Detailed History of America's Biggest Online Retailer
Stacker
compiled a list of key moments in Amazon's history and its current business from a variety of sources. Here's a look at the events that turned an online bookstore into a global conglomerate and a self-made entrepreneur into the world's second-richest man.
What Non-Iowans Think of Iowa
Iowa is the capital of the Midwest! Ok, that's unofficial, but it's my stance. Here's what NON Iowans think of us.