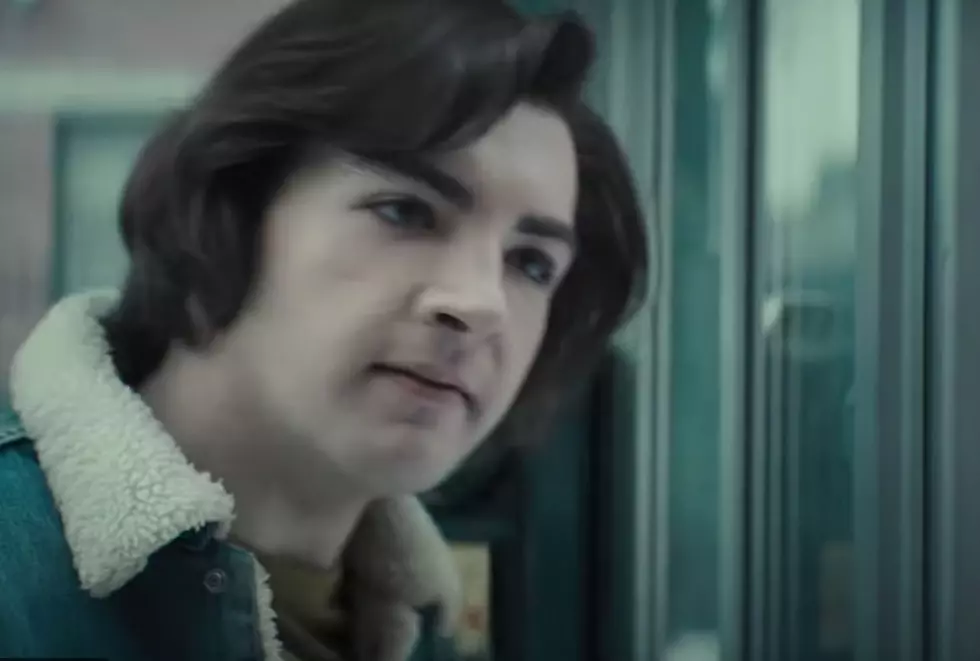 New Soprano's Movie Trailer is Out
HBO Max
Holy cow!  I've been waiting for this for many years.  It's finally here!
The Soprano's was the first DVD box set that I borrowed and the first DVD box set I bought.  My buddy, Goose (no relation to the 97X on air talent), first brought the hit HBO series over to my apartment in Davenport and said, "You HAVE to watch this".
From the first scene of Tony Soprano & Christopher Moltisanti chasing some dude down that owed them money.  Christopher didn't want to mess up his car but Tony had no problem jumping the curb, chasing him down the sidewalk, hitting him with the car, busting his knee and giving him another couple punches to his freshly broken leg...I was sold.
From then on we bought every single box set that came out and once we were caught up The Soprano's was the single reason we subscribed to HBO.
The last episode was so traumatic for us.  That scene that cut to black took my breath away and had me scrambling for the remote while the whole room was screaming "FIX IT".
It was a beautiful ending.  Which I could debate for hours (and have) but will save that for when we're having a few beers together.
Then they started talking about a movie right before James Gandolfini died and I thought that meant we'd never see anything from that crew again.
Now the prequel will be my new obsession and the best part is, James' son, Michael Gandolfini, is playing young Tony Soprano.  It's freaking perfect!
So excuse me while I watch the trailer another million times and probably end up watching the series another time all the way through before it starts streaming on HBO Max on October 1st.
"Cunnilingus and psychiatry brought us to this"
LOOK: Route 66's quirkiest and most wonderful attractions state by state
Stacker
compiled a list of 50 attractions--state by state--to see along the drive, drawing on information from historic sites, news stories,
Roadside America
, and the National Park Service. Keep reading to discover where travelers can get their kicks on Route 66.
Iowa's Island City
There is something unique about every town, but there is really something special about Sabula, IA. Known as "Iowa's Island City," Sabula is the only town in the state of Iowa that is entirely on an island. While not a lot of people have been to, or live in Sabula, it is a quaint little town nestled right on the Mississippi River.
Before we show you around "Iowa's Island City," let me give you the history of Sabula. Sabula was established in 1835,
according History of Jackson County, Iowa, Volume 1 by James Whitcomb Ellis.
Isaac Dorman and a man named Hinkley crossed the river from the Illinois side on a log and decided to settle on what is now Sabula. An Ohio couple, James and Margaret Woods would settle on Sabula about a year later in April of 1836. Their son, Dr. E. A. Woods would purchase Hinkley's interest in the claim. Charles Swan and W. H. Brown would soon purchase Dorman's interest. The three men, Woods, Swan and Brown later had the land plotted in 1837.
According to Island City Harbor's website
, Sabula went through a few names before landing on the official town name. In 1837, Sabula was first called Carrollport. Residents of the town didn't like the name because there was a man's name who was Carroll who had a bad reputation. The town changed its name to Charleston, after early settler Charles Swan. The only issue was that there was already a town called Charleston in Iowa which caused much confusion.
Sabula did not actually become an island until 1939. According to Wikipedia, in the 1930's, the Army Corps of Engineers constructed the lock and dam system. In 1939, Lock and Dam No. 13 between Clinton, IA and Fulton, IL was built which caused the bottomlands west of the town permanently flooded. With the Mississippi River east of the town, this created the "Island City." A levee was built around Sabula in 1957 for protection,
according to Island City Harbor's website
. This also allowed for the south sand pit to be turned into a boat harbor.
I would like to thank my mom Beth, her fiancé Matt, my brother Nolan and my wife Ellie for accompanying me to Sabula. We always have a blast on our trips and this one was no exception.
It's now time to introduce you to Sabula, Iowa, Iowa's Island City.