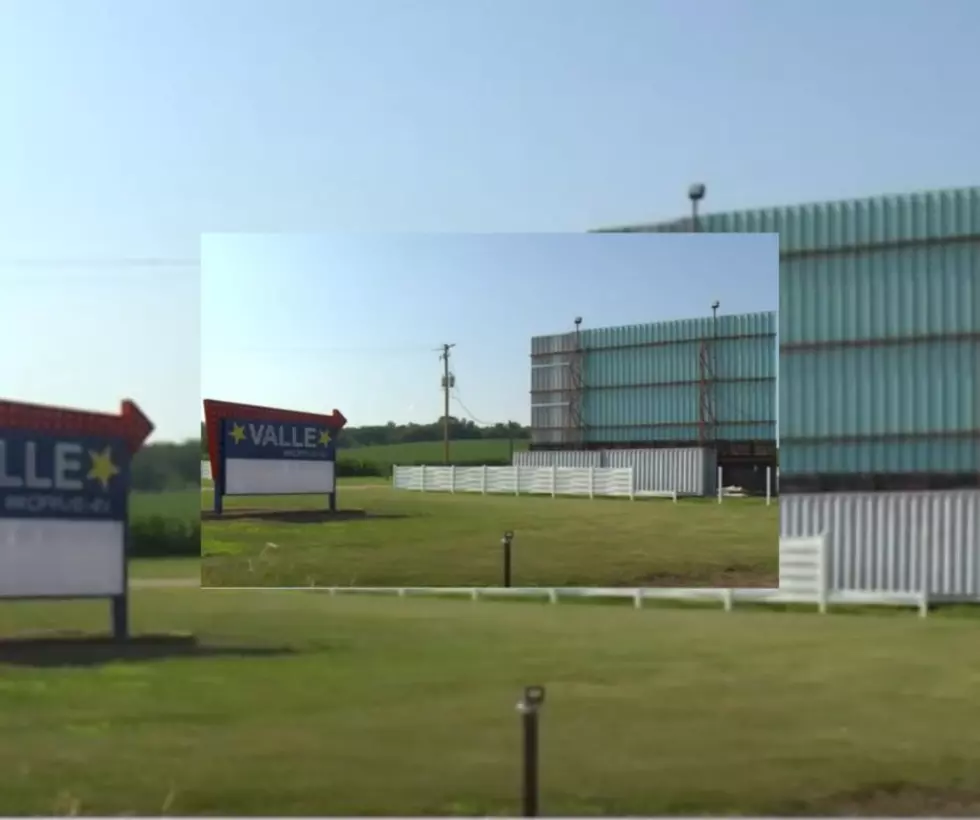 Popular Iowa Drive-in Set to Reopen Following Tornado Recovery
YouTube Via KCCI/Canva
With still a good portion of the summer left to enjoy, a popular Iowa drive-in theater says it's set to finally re-open.
After recovering from a tornado outbreak that shut them down indefinitely on March 5, Newton's Valle Drive-in is back, exactly 5 months later, after announcing it will open again on August 5, according to KCCI. There was roof damage and other issues, but the owners report it has been fixed. A new marquee has even been installed, so they will be ready for at least a couple of weeks of family fun at the end of the season. KCCI gives an update on the theater
Several other Iowa drive-ins have been open all summer and here's an update on them as well.
61 Drive-in; Delmar
It's all about fun at 61, and they don't just have movies! They offer a swing set, sandboxes, tetherball, whiffle ball, basketball, volleyball, train rides, and concessions. Credit cards are accepted.
Admission prices once they open:
Adults (20+): $9
Students (13-19): $7
Children (4-12): $5
Children (3-under): FREE
Call their "movie line" to find out what's playing at (563)674-4367.
Blue Grass Drive-in Theater; Blue Grass, IA
General movie admission prices:
$10 (plus a $1.38 fee) for adults
$5 (plus a .72 fee) for kids 4-12.
They don't seem to post their movie schedule very far in advance, so check their website prior to each weekend and sign up for their email newsletter to learn what will be playing on the big screen at 774 W Mayne Street in Blue Grass. Or call, (563) 381-8888.
Superior 71 Drive-in; Spirit Lake, Iowa
Superior 71 Drive-in at 1482 300th Ave. in Spirit Lake has two screens, with four shows between them.
Gates open at 7 p.m. and the first feature starts at 8:30 Friday and Saturday.
A post on their Facebook page has pricing details and other information you need to know:
Happy moviegoing! Enjoy the rest of your summer!
This Iowa Home Has a Video Game Store INSIDE!
This house is nice enough without the video game store in the basement... but that video game store is pretty awesome, too.
CHECK IT OUT: The Best Movie Character Names of the 1980s