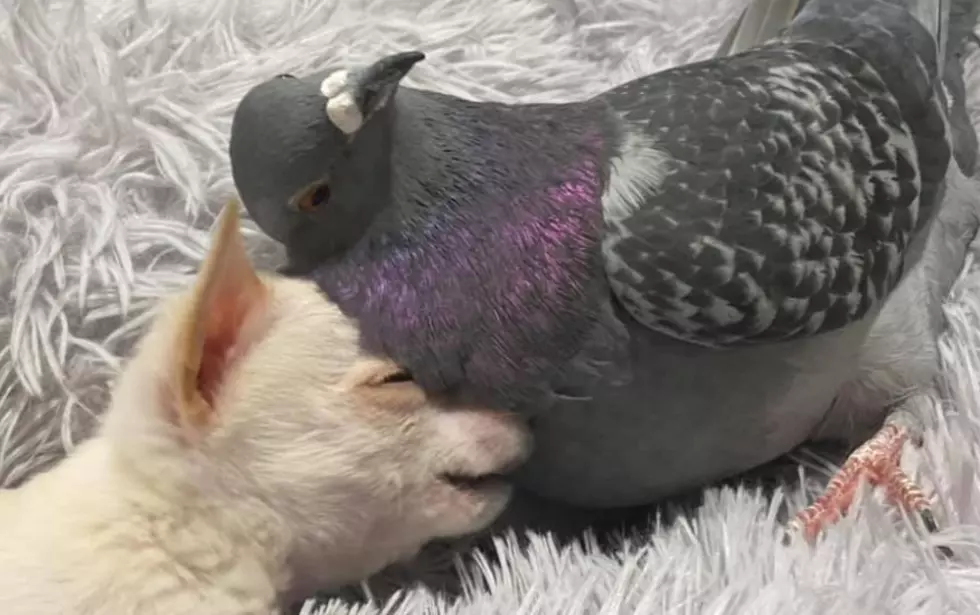 Puppy That Can't Walk Befriended a Pigeon That Can't Fly at an Animal Shelter
The Mia Foundation - Love For Mia via Facebook
If this doesn't do it for you, examine your soul.
There's a photo going viral this week from The Mia Foundation, which is a nonprofit animal shelter in Hilton, New York that helps animals with special needs.
Two of their animals are a tiny eight-week-old Chihuahua named Lundy who can't walk, and a pigeon named Herman who can't fly.
Last Thursday, the staff put them together, and Lundy and Herman bonded, and started playing together and even hugging. And the photos of them together went viral almost immediately.

The photos have been viewed more than six million times and brought in $6,000 in donations in just the first two days.
Enter your number to get our free mobile app