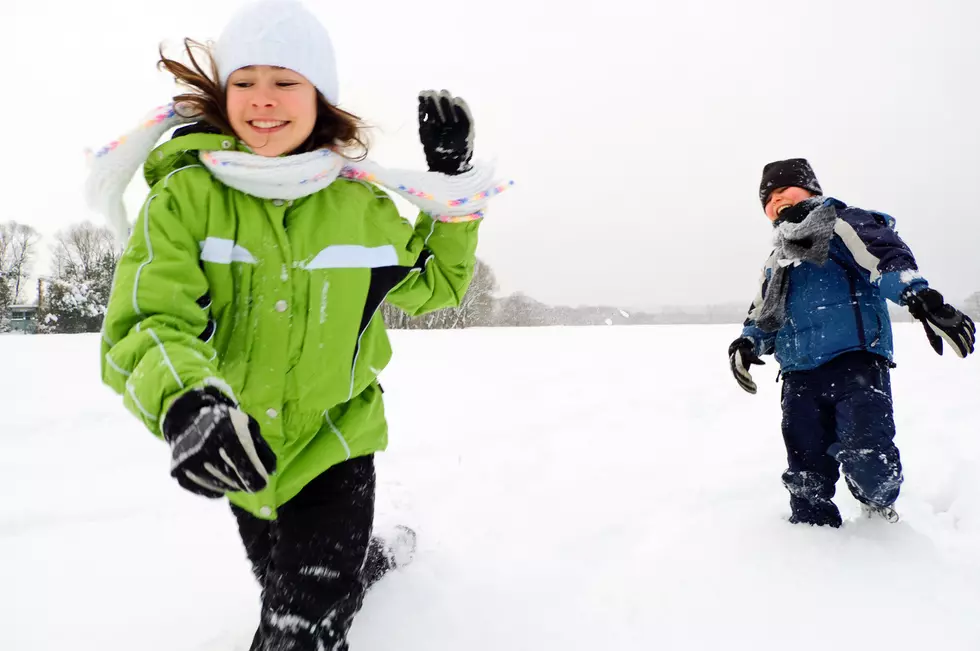 Rollin' Recmobile Holiday Weekend Schedule Changes
Thinkstock
Treacherous winter weather can be a hassle when it happens, but for a kid, the aftermath can be so much fun to enjoy with the right gear to warm you up. For some in need, this gear can simply be critical.
Given the recent onslaught of Winter weather conditions in Cedar Rapids, and a lighter system set to bring more on Friday, the Cedar Rapids Parks & Recreation Commission announces changes to its holiday weekend tour with the "Rollin' Recmobile".
According to the City of Cedar Rapids website, previously scheduled stops for Saturday and Sunday, January 2nd and 3rd, which could be found here, will be canceled to "consolidate activities in a park with high winter use".
Instead, it will be combining stops into one location at Bowman Woods Park, 141 Boyson Rd. NE near the sledding hill. Stop there this Saturday, January 2 from 1-3 p.m. Donated gloves, hats, mittens, and recreation kits will be distributed free of charge, and they've added snowshoes to their supplies, just in time to help you trudge through the recent Winter Wonderland we have experienced.
Take the game kits for weekend enjoyment and then head back to the park in your newly donated winter swag to enjoy some warm, safe holiday weekend fun.
In addition to the above, the Rollin' Recmobile has a free w-fi hotspot for public use. You can learn more here.
Our free mobile app will keep you updated on the latest winter weather conditions as you listen on the go. If you don't already have the app, make sure you download it today so you can stay informed. We'll also let you know about any breaking, local, and music news, and concert announcements. Did we also mention you'll have access to exclusive contests? What are you waiting for? Download it below today.
Enter your number to get our free mobile app
How Well Do You Know Cedar Rapids?