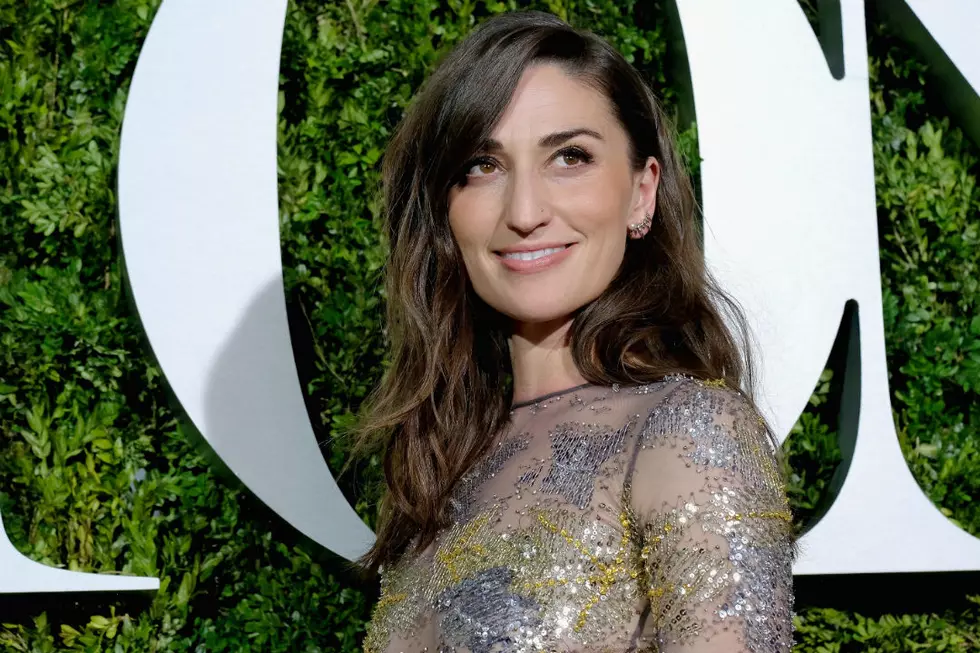 Sara Bareilles Announces First Radio Single in 5 Years, 'Armor'
Getty Images
Blessed Un-restless awaiting new work from Sara Bareilles? Well, you'll soon be able to breathe again, as the Waitress star announced Wednesday (October 24) that she's finally ready to release her first pop track in five years.
Bareilles, whose most recent radio LP Blessed Unrest dropped in 2013, has since been busy with the production of her Broadway smash hit, for which she wrote all of the original music (listen to "She Used To Be Mine" if you're in the mood to cry), and in which she starred for a brief run. But finally, she's stepping out of the Broadway lights and back onto the singer-songwriter stage with "Armor," which will drop on Friday.
"Everything changes!! My big news is new music!! ARMOR will be released on Friday!! I can't wait to share, BUT before your ears get anything, your eyes get the artwork. An #appeteaser if you will," Bareilles wrote with the cover art above. And fans went wild.
"IM NOT READY FOR THIS I NEED TIME TO PREPARE MY BODY IM GOING TO DIE SARA I LOVE YOU THANK YOU FOR GIVING ME THIS BLESSING I LOVE YOU," one wrote, while another noted "okay, last thing for me to say: you couldn't help but reference waitress in your big news huh? that's just the cutest s--- bareilles lmao. love u."
The Blessed Unrest, which included singles "Brave" and "I Choose You," was Bareilles' most critically acclaimed album to date, and was nominated for the coveted Album of the Year Grammy award among others. It has sold more than 500,000 copies in the United States.
Bareilles later released What's Inside: Songs from Waitress, a collection of recordings from Waitress, in 2015.
17 Entertainers Who Received an Emmy, Grammy, Oscar and Tony