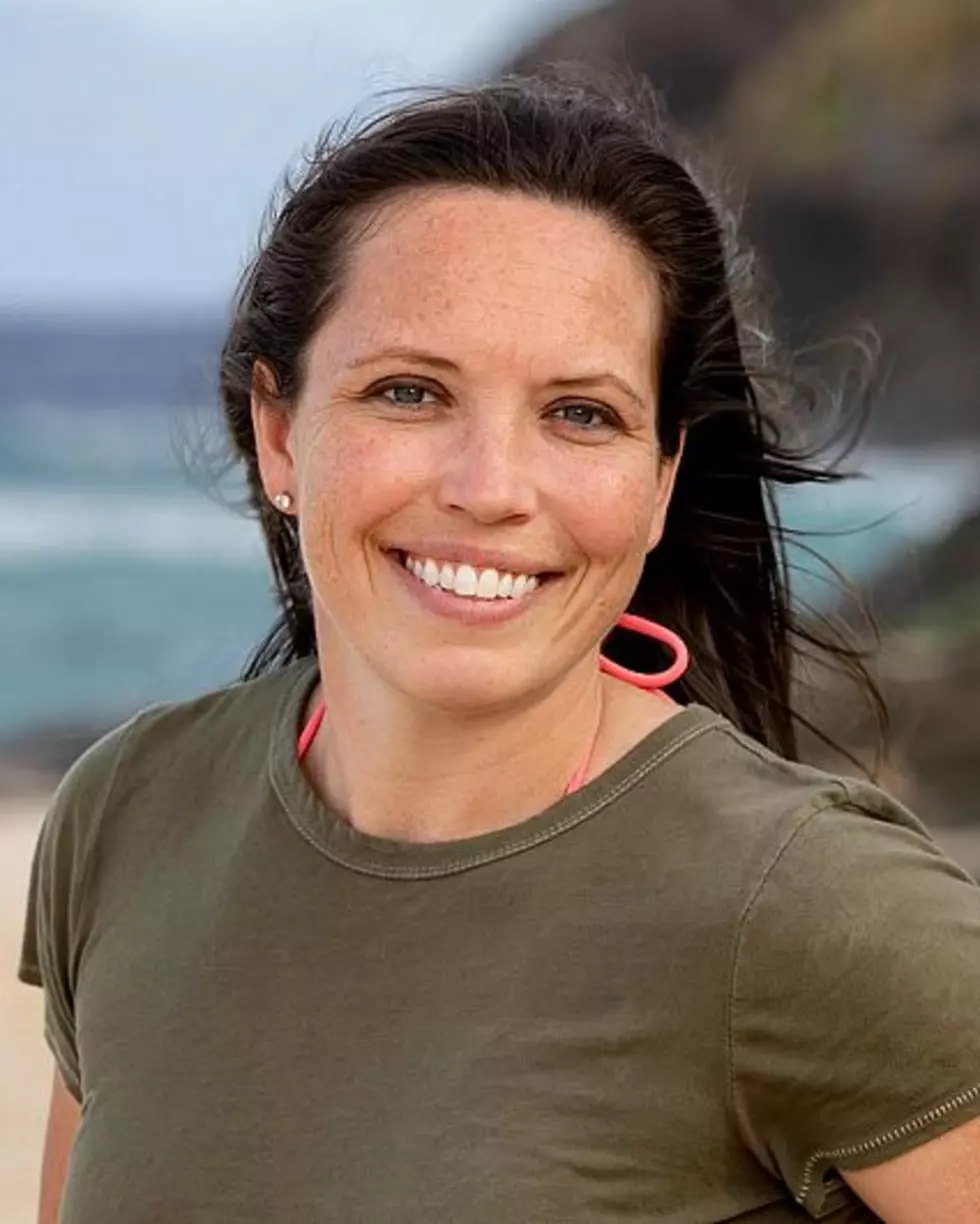 Sarah Lacina Will Talk 'Survivor' With Fellow Contestant Michele This Week
CBS.com
We haven't heard much from 'Survivor' contestant and Cedar Rapids Police Officer Sarah Lacina since she placed 4th on season 40 of the show, but she will join another finalist for an interview this week!
Anybody who watched season 40 of 'Survivor' knows just how incredible Sarah really is. She's proved time and time again that she's a strong competitor and a loyal ally, and we could not have asked for a better person to represent Eastern Iowa on the show. She is definitely a force to be reckoned with!
Last week, we had the honor of speaking to Denise Stapley of Marion, another fierce Iowa contestant on 'Survivor: Winners at War.' She talked about how she came to be called "Queen Slayer," her favorite part of coming home, the awkward bathroom situation, and what made her want to audition for the show in the first place. You can check out our full interview HERE. Unfortunately, we were unable to secure an interview with Sarah, but she will open up to fellow 'Survivor' finalist Michele Fitzgerald this week on Instagram!
Michele made the announcement on her official Instagram account this week, sharing some clips of her interactions with Sarah on the show. The caption reads:
"Someone wise once said 'perception is everything'. That person, and my friend Lacina, will be going Live this Wednesday at 8. Tune in after @kim_fitz and I host our 7:45pm Whine Wednesday with @chateaustjean to hear @sarahlacina talk about female stigma in Survivor, her CrossFit routine, and an update on her fashion empire- all for a good cause!"
Sarah recently did an interview with Parade where she talked a little bit more about that 'Survivor' gender bias. She said:
"My Game Changers game was very similar to Tony's Cagayan game. Yet, we had two completely different reputations. He was respected for his, and people from my cast said some really nasty things about how I'm an awful person. Why can Tony play that way, and he's looked at as a boss, but when I play that way, it's different?"