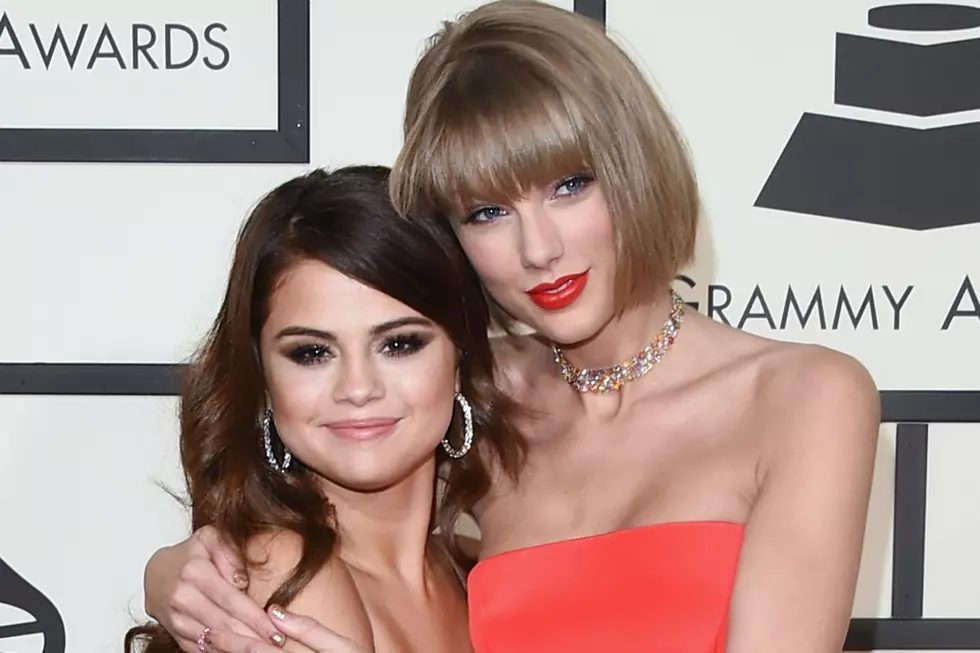 Selena Gomez and Taylor Swift 'Casually' Discussed a Potential Collaboration
Jason Merritt, Getty Images
While promoting her new music on Z100's radio station, the "Look at Her Now" singer revealed whether she and her bestie will ever team up — and her answer will definitely get you excited. Though she didn't confirm a collaboration is happening, she did say the two have discussed the possibility and are open to it when the time is right.
"We've never been like, 'No' or never talked about, but I think it'll happen when it happens. If it does there's no pressure," Gomez shared, adding that they're just too busy doing their own thing right now.
The two have been friends for over a decade, so a musical collaboration seems inevitable and almost shocking that it hasn't happened already. After all, Gomez and Swift have been through so much together — love, breakups, squads and more — and have consistently supported and had each other's backs.
She said, "I showed her the video and her mom and Taylor started crying, and it wasn't because the song was emotional, it was just because the first thing they said to me was 'We're so happy that you're here.' After seeing all of that, this is such a cool moment, and that's a huge thing for me."
"And she actually is someone that taught me how to do that really well in a very unapologetic way," she added. "I think that's helped me grow as an artist. It's helped me grow as a person. That's what it all should boil down to, is actually the moment you let all the guards down, it actually is the most rewarding."
Taylor Swift and Selena Gomez's Friendship