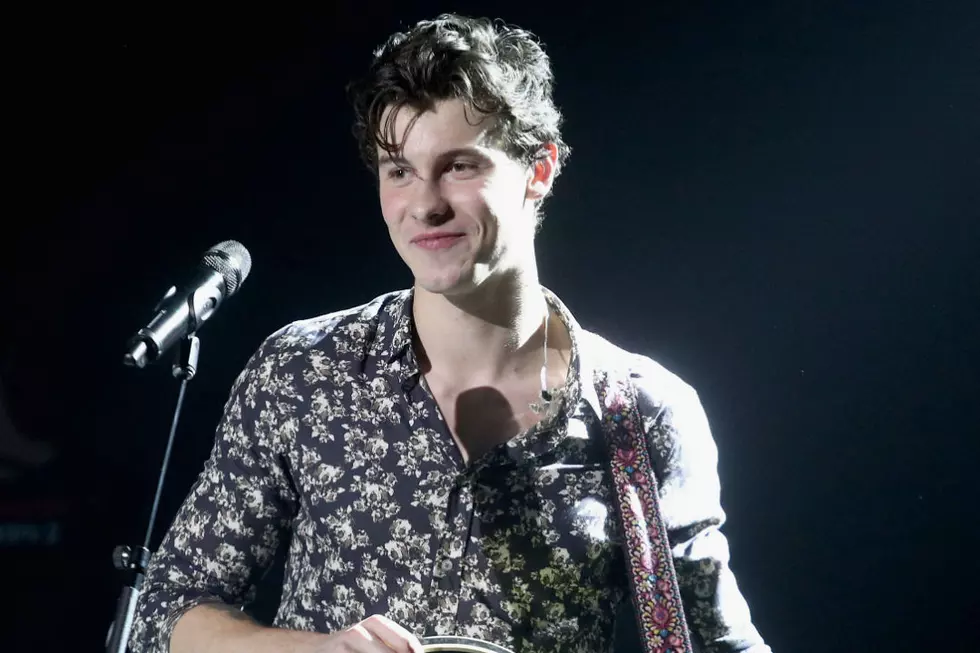 Shawn Mendes Unveils New Rock-Ready Sound With 'In My Blood'
Frederick M. Brown, Getty Images
Shawn Mendes doesn't have an ounce of quit in him — let his new single "In My Blood" serve as proof.
The Illuminate singer, who released his sophomore album nearly two years ago, is back with a rock-tinged single that you could have sworn was straight from the Kings of Leon catalog. The track, a slow-moving, guitar-heavy production, swells as it hits the chorus, and Mendes releases his battle cry.
"Help me. It's like the walls are caving in / Sometimes I feel like giving up, but I just can't / It isn't in my blood," he cries as production picks up.
And fans can't help but fall in love with the new sound.
"MY FAVOURITE SONG BY HIM. EVER," one wrote in the track's YouTube comments section, while another follower noted: "This song is phenomenal!!! I mean, wow, the lyrics, the melody, his voice, everything is just perfect! Probably my favorite song from him!"
Mendes has been teasing new work for months. He announced on March 20 that "In My Blood" was dropping soon, and said new additional material will come to light on the 23. He also famously posted a shirtless Instagram post in February that insisted 'Album come soon.'
What do you think of Mendes' new sound, and are you hoping to hear more of it on his forthcoming third album? Share your thoughts in the comments.
YouTube and Vine Hopefuls Who Became Hit-Making Pop Superstars: