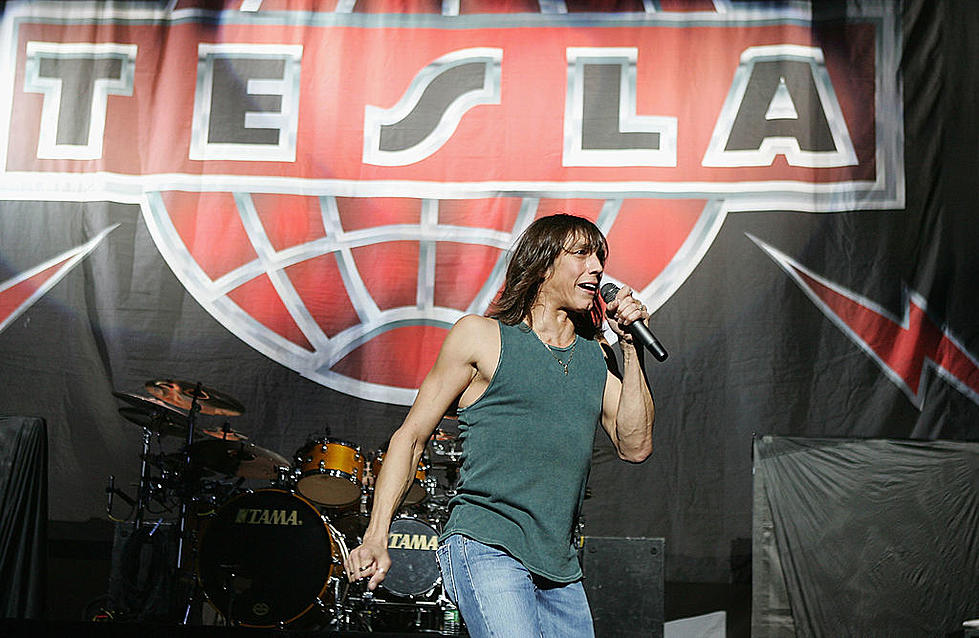 Tesla is OUT for Their Iowa State Fair Show with Styx – Here's Who's Replacing Them
Getty Images
In an unfortunate turn of events, Tesla will not be at the Iowa State Fair as the band's Frank Hannon has tested positive for COVID, according to a Loudwire report. As a result, Tesla has pulled out of its show with Styx at the Iowa State Fair on August 18.
Great replacement act
The Iowa State Fair announced the band selected to replace Tesla is none other than Great White. Their hits include Once Bitten Twice Shy, Rock Me.
Previously purchased tickets WILL be honored
Because the Iowa State Fair, like most fairs last year, was canceled, no one got to use the tickets they'd purchased. As a result, all previously purchased tickets will be honored for this year's show and a new ticket is not needed if you had them for last year. Those looking to purchase tickets can do so here. Tickets range in cost from $25-$50.
Styx brings its huge catalog of hits to the Hawkeye State
Rockin' since 1972, Styx released four consecutive albums that have been certified Multi-Platinum, meaning they sold at least 2 million units sold each. With massive sing-a-long hits like Come Sail Way, Babe, Too Much Time on My Hands, Lady, Suite Madame Blue Suite, Fooling Yourself, and tons more, you won't want to miss seeing Styx and Tesla at the Iowa State Fair!
If you're going to the show, be sure you let us know how it was, and send pictures to us using the chat feature on our FREE app. Don't have it? Get it below:
Can You Pronounce These Weird Iowa Town Names?