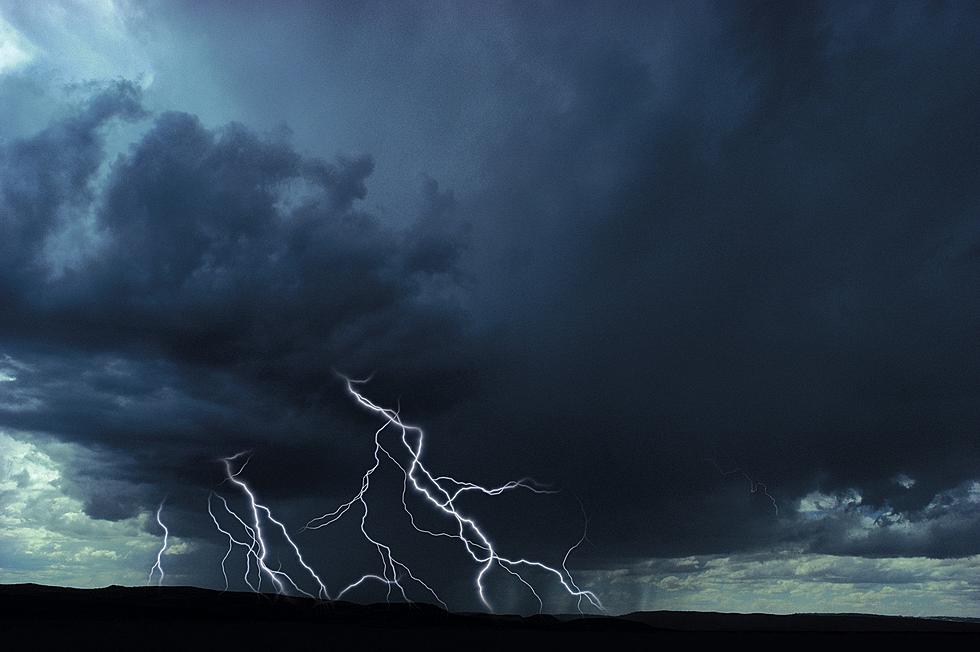 Text Message Thunderstorm Warning Sent Out For The First Time
Comstock
I was sitting inside at a doctor's office in Marion yesterday when I felt my cell phone buzz inside my back pocket. I didn't think anything of it at the time. Yes, I knew that there were some storms making their way across Eastern Iowa and just assumed it was one of my daughters asking me why the sky was so dark. It turns out that the message I got was historic, in a way. It was the first text message warning sent out for a high end severe thunderstorm warning.
You've no doubt seen warning messages sent to your phone before, typically for a flash flood warning or a tornado warning. After last year's derecho, one thing that was heard by people in the weather forecasting business was why wasn't there any alert sent out for the derecho? Many people said that they just assumed that the severe thunderstorm warning that was issued on that August day was the same as the countless others they'd seen in their life. Of course, it turned out to be worse. Much worse.
So as of August 2nd of this year, the National Weather Service began issuing alerts for high end severe thunderstorms, storms that are considered to be highly destructive due to high winds. As CBS2 reported earlier this month, the texts are sent out for storms with winds of 80 miles per hour or greater, and storms that include hail baseball size or larger.
One of those powerful storms roared across portions of Eastern Iowa yesterday. That buzzing in my pocket was the first text alert sent for a high end severe thunderstorm warning. With more severe weather a possibility for later today, keep an eye on the sky and your phone close.
Can You ID These Eastern Iowa Locations From Aerial Photos?
This Adult Treehouse is the Perfect Road Trip Getaway [GALLERY]
How about reliving a bit of childhood nostalgia by spending a few days/nights in an (adult) treehouse?