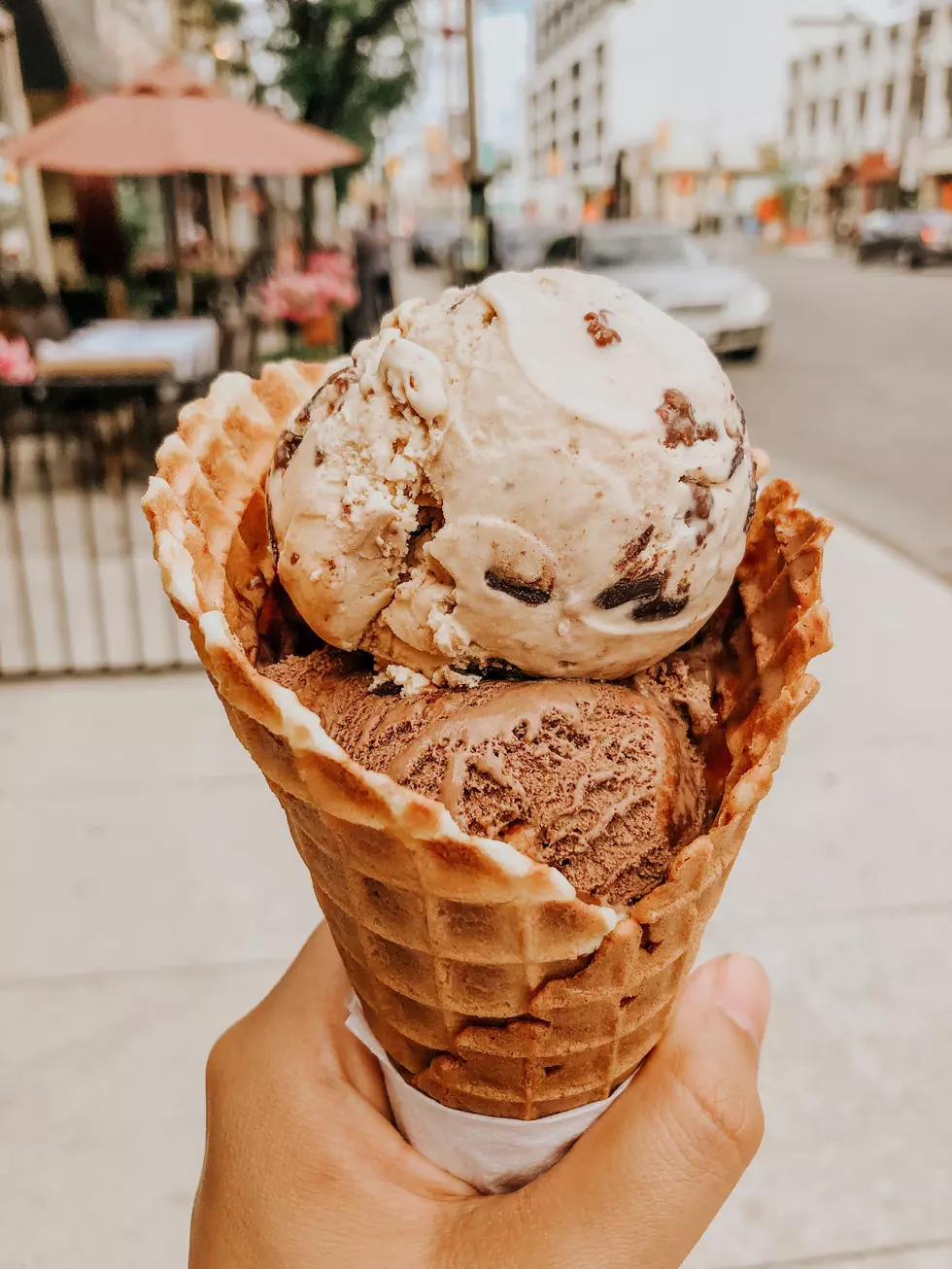 The Highest Rated Ice Cream Shops in Cedar Falls
Unsplash - Elza Kurbanova
It's about that time of the year when the temperatures start to heat up and boy have they been heating up this week in Iowa. If you've spent 10 seconds outside the past few days you'll know summer has arrived, even if technically it's not until June 21.
Before we start I do need to say that I am one of the few people on the planet who doesn't care much for ice cream, so I am using the help of co-workers and google reviews for this article.
As always, when I do reviews like this, I like to set myself a few rules; I'm going to try and stick to local ice cream shops, they have to have a rating of 4.7 stars or better on google, and I will always try to attach a review someone has left on google reviews. Let's do it.
Cedar City Creamery - Located at 110 Lincoln St
Coming out absolutely swinging with a google review of 4.8 stars. I mentioned previously I am not a huge ice cream person but anything with cookie dough I can be persuaded to eat. Whoever ordered the ice cream on the right side of the picture would win my vote.
Megan Patrick on google reviews wrote "The staff was super friendly, and the ice cream is very good! I definitely would come back again for my ice cream fix."
Scoopski's 5 Corners - Located at 1828 Waterloo Rd

Scoopski's has a fantastic review of 4.7 stars on google reviews and this brownie cascade is sure to be "a chocolate lover's dream." My fiance has stopped at Scoopski's multiple times and maybe next time I'll have her bring me one of these.
Laureen Sandoval on google reviews wrote "My husband and I enjoyed our ice cream outside on a beautiful night watching the beginning of the lunar eclipse the other night. I highly recommend this place!"
Hansen's Dairy Cedar Falls - Located at 123 E 18th St
I do want to mention that Hansen's Farm Fresh Dairy is technically in Hudson, Iowa, I did want to give this location a spot on the list because you can buy Hansen's Farm Fresh Dairy products at this location.
Hyrules Hero on google reviews said "Amazing, local products. The quality, purity, and value of local products, simply cannot be beat."
This place was a tough one to decide on adding to the list or not. They're mostly known as a chocolate store that also sells gelato. Technically gelato isn't really an ice cream as it uses less cream than ice cream and normally gelato doesn't use eggs. However, maybe you want to try something new, so I'm adding it to the list. Chocolaterie Stam has a massive 4.9-star rating on google reviews.
Cassie O'Meara wrote on google reviews "Seriously the best gelato I've ever had and amazing chocolate selection. You're able to sample gelato, and sometimes they give out free chocolate samples!"
There are more places to grab ice cream in Cedar Falls than what I've put together on this list however the other stores would fall into the "national chain category." I really wanted to highlight your local Cedar Falls stores that were mostly known for ice cream. Enjoy your summer and stay cool.
LOOK: The most extreme temperatures in the history of every state
Stacker
consulted 2021 data from the
NOAA's State Climate Extremes Committee (SCEC)
to illustrate the hottest and coldest temperatures ever recorded in each state. Each slide also reveals the all-time highest 24-hour precipitation record and all-time highest 24-hour snowfall.
Keep reading to find out individual state records in alphabetical order.
Preparing For Power Outages On The Farm
Power outages always seem to happen when you're busy on the farm and with this summer's predicted blackouts, farmers need to start thinking about how they will adjust their operations to manage it.