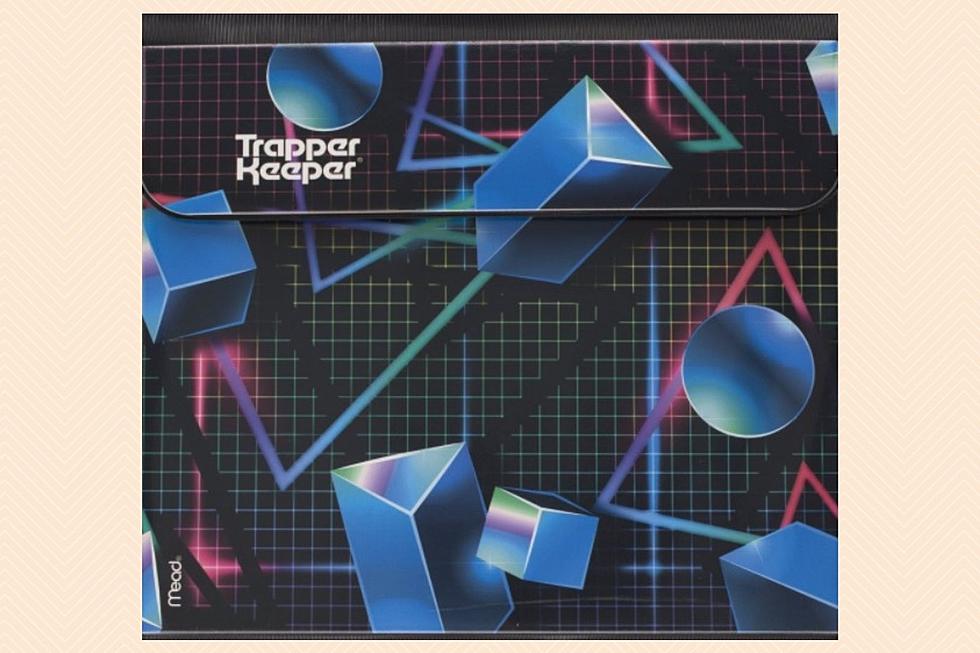 The TRAPPER KEEPER is Back!
walmart.com
I fondly remember begging my parents for a Trapper Keeper in my elementary school days in the late 80s/early 90s saying something like, "But Mom! I'll be able to keep all my homework organized if I have a Trapper Keeper!" (Which I failed to realize at the time that I still actually needed to put my homework INSIDE the Trapper Keeper).
Now, the Trapper Keeper is making a comeback (again)! My kids won't have to beg me for one, I'll be getting them one whether they want one or not! The new edition features seven new radical designs!
Debuting in the late-1970s, the Trapper Keeper was one of the first student organization systems on the market and more than 75 million have been sold since its introduction.
In August 1978, Mead aired the first commercial in their test market of Wichita, Kansas and they sold out immediately. After that, the company decided to roll out Trapper Keepers nationally in the summer of 1981. In that first run of sales, the folders came in three colors (red, blue, and green) and kids had six Trapper Keeper options: three solid colors and three designs—soccer, dog and cat, and Oregon coast, which were stock photos. The Trapper Keepers had a suggested retail price of $4.85 --- the new editions are under $15! Not bad!
Here's the original commercial:
It wasn't just kids who were buying the Trapper Keeper, adults were also using them for record and recipe keeping.
But just like all things, the popularity of Trapper Keepers waned after a few decades, and they were pulled from the market in 2002. Relaunches in 2007 and 2014 didn't fare so well, either.
eBay features nearly 400 vintage Trapper Keepers on their site, with prices ranging as high as $280.
Even Lori Loughlin was featured in one of the older commercials:
According to an article at mentalfloss.com, when E. Bryant Crutchfield began test-marketing his new school notebook in 1978, he thought it would be useful to insert a feedback card into each one. Kids who purchased the Trapper Keeper—found a slip that promised them a free binder if they mailed in their comments.
Approximately 1500 cards were returned. Under "Why did you purchase the Trapper Keeper rather than another type binder?" responses included things like:
"I heard it was good. My girlfriend had one."

"Because they keep your papers where they belong. They're really great—everybody has one."
But apparently, Crutchfield's favorite comment came from a 14-year-old named Fred. Fred wrote that he had bought the Trapper Keeper to
"Keep all my s***, like papers and notes."
The editions that I remember fondly as an elementary student were the fantastic 'Designer Series' which ran from 1988 to 1995.
In 2007, the Trapper Keeper ditched the Velcro strip –which some teachers considered 'annoying' in favor of a magnetic closure. In the 1990s, I found it annoying when they captured so much lint and dust that they wouldn't seal very well – the Velcro strip, not the teachers.
But in the 2021 version, the Velcro strips are back!
Purchase a totally rad Trapper Keeper now (for yourself or for the kids) at Mead.com, at Walmart stores nationwide, or Walmart.com.
50 Famous Brands That No Longer Exist
CHECK IT OUT: See the 100 most popular brands in America