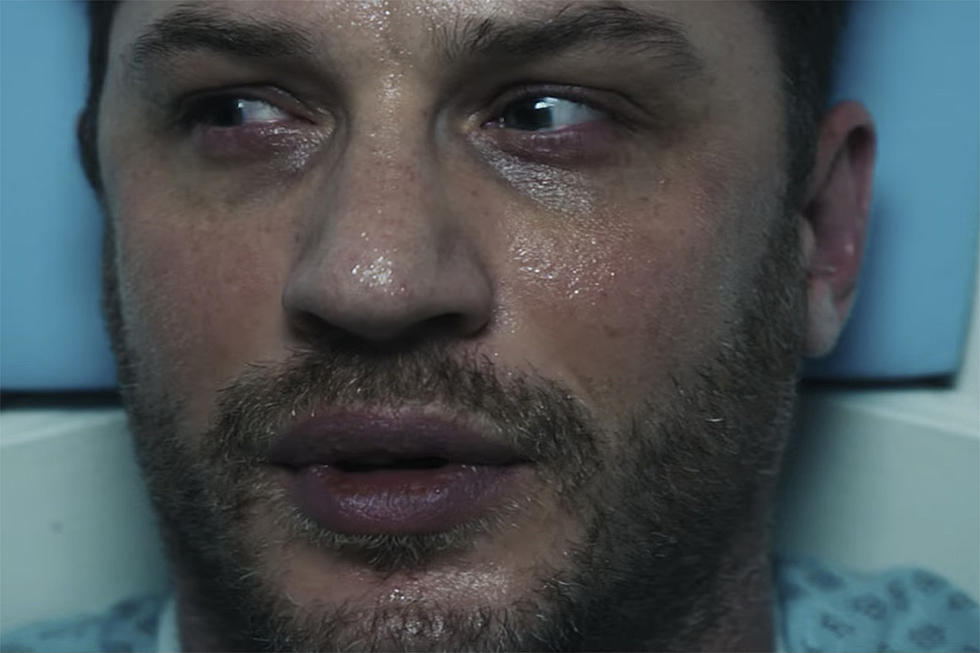 'Venom:' Tom Hardy's Body Gets Taken Over in First Trailer
Marvel via TouTube
Tom Hardy slowly transitions into Marvel anti-hero Venom in the first trailer released for the upcoming film based on the Spider-Man character.
The clip, released Thursday, features the actor in a hospital having multiple tests run to discover what his body his going through.
"Everyone's got their thing. Maybe it's a breakup, a death, an accident. Whatever it is, you used to be one thing. Now, you're something else," Hardy says as the trailer offers quick looks at the film's cast including Michelle Williams and Riz Ahmed, seen observing a canister of the black symbiote that will transform Hardy into Venom.
"We all have our own problems, our own issues, our own demons," he continues before he loses control and starts screaming. The trailer shows a crash site surrounded by authorities, hinting at how the symbiote lands on earth.
Venom, from director Ruben Fleischer (Zombieland), is set to arrive in theaters Oct. 5. Woody Harrelson and Jenny Slate also star in the film.
The central character, Venom, is a mainstay in Marvel's Spider-Man comics who first appeared as a villain before becoming an anti-hero. Venom is born after an alien symbiote bonds with photographer Eddie Brock, who is then gifted with powers similar to those of Spider-Man, along with other abilities. Venom was first portrayed in film by Topher Grace in 2007's Spider-Man 3.
Copyright © 2018 United Press International, Inc. All Rights Reserved