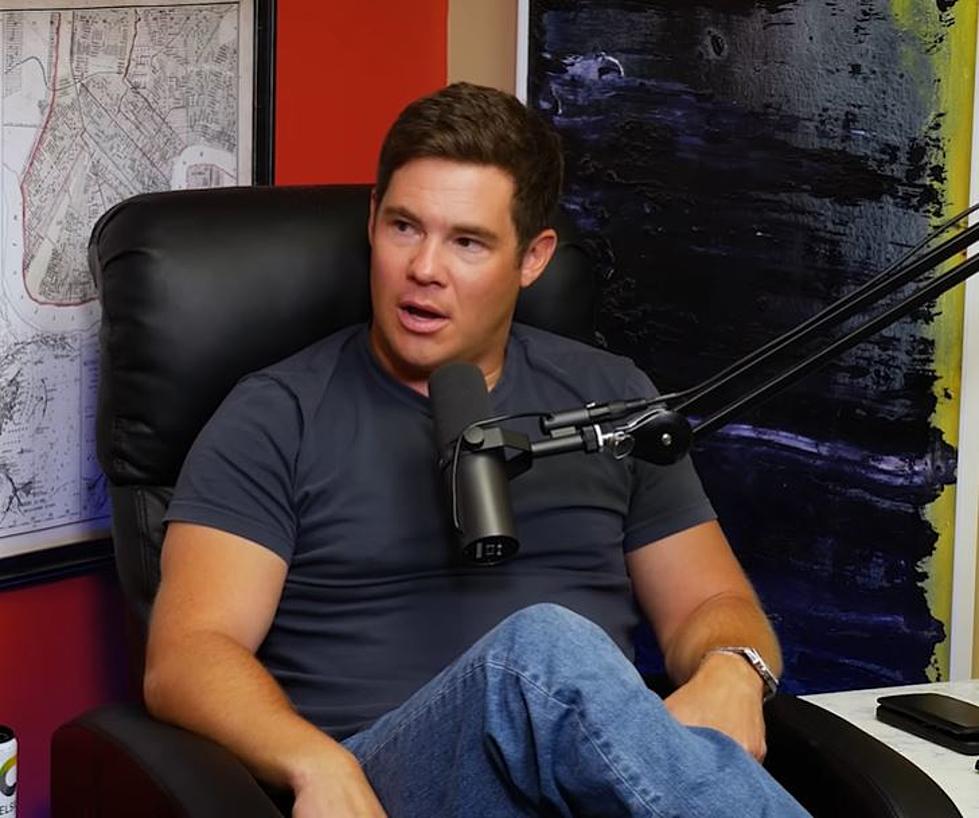 Waterloo Star's Own Freaky Situation Inspired Horror Film
This Past Weekend via YouTube/BlumHouse via YouTube
A creepy incident in Waterloo inspired a recent horror flick.
Iowa is home to some pretty major stars like Johnny Carson, Elijah Wood, and Ashton Kutcher. There's one star that you see pop up every now and then is Adam DeVine. He is a Waterloo native and rose to fame through his work in television.
DeVine co-created and starred in the Comedy Central series Workaholics and then became a reoccurring character on the hit sitcom Modern Family. While he was crushing it in the world of tv, he also became a part of one of the biggest franchises of the 2010's, 'Pitch Perfect.'
On a recent episode of a podcast called This Past Weekend with Theo Von, DeVine confided that a horror movie that came out several years ago, was based on a real experience he had living in Waterloo.
His friend Scotty Landes is a Hollywood writer who is behind films like 'Deadcon' and 'The Machine.' Landes also wrote the 2019 horror film 'Ma' and kept DeVine's story in mind while coming up with this creepy plot.
"A lonely woman befriends a group of teenagers and decides to let them party at her house. Just when the kids think their luck couldn't get any better, things start happening that make them question the intention of their host."
DeVine claims that he and his friend Landes had a similar experience that inspired the film. He describes an older woman that used to buy his friends alcohol and let them hang out and smoke at her apartment. She asked all of his friends to call her mom.
It culminated in a strange experience that he was lucky enough to have his friends get him out of. Here's the clip from the podcast episode where Adam DeVine describes what happened.
You can check out the full episode down below!
Stay up to date with everything happening in Northeastern Iowa by downloading the free station app from your app store. Also, do not forget to follow the station across all social media platforms so you can get the most up to date news about what's going on in our neck of the woods.
Ashton Kutcher's Childhood Home in Homestead, Iowa
The well-known actor hails from Iowa. Ashton Kutcher was born in Cedar Rapids and spent his formative years in Homestead. The later is where he helped his step-dad build this space nearly 30 years ago. In 2015, Ashton decided to give his mom the surprise of her life when he redid their basement space.
Strangest Rental Properties In Iowa
Here are just some of my favorite strange and cool rental properties that you can check out in Iowa!