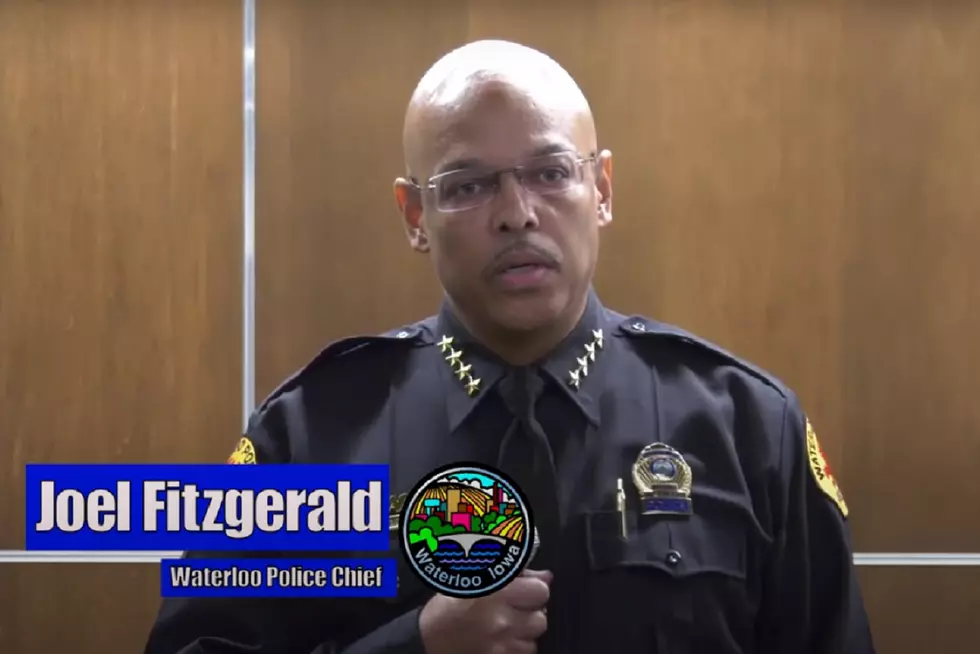 Waterloo's Police Chief is in the Running for a New Job
Courtesy: WaterlooCommunityTV via YouTube
Waterloo Police Chief Joel Fitzgerald Sr. appears to again be eying a new job as he is now one of the finalists for the available chief of police job in Albuquerque, New Mexico. The Waterloo Cedar Falls Courier reports Chief Fitzgerald is one of 25 qualified candidates being considered for the position. Albuquerque's chief announced he's be retiring back in September, and the position was made public within a few days.
The report notes that Fitzgerald's current position in Waterloo has an annual salary of $141,000. The chief also oversees 137 employees. To compare, the Albuquerque police department has roughly 1,500 employees and the chief of police  position pays $161,000. If this feels just a bit like Deja Vu, last month a report in a Miami, Florida newspaper reported Fitzgerald was one of 36 candidates who had applied for an opening as that city's chief.
Fitzgerald was sworn in as Waterloo's police chief in June 2020, so he has not been on the job in Waterloo for even a year yet. Prior to Waterloo, he served four years as police chief for Fort Worth, Texas.
Enter your number to get our free mobile app
Giraffe Spotted in Iowa