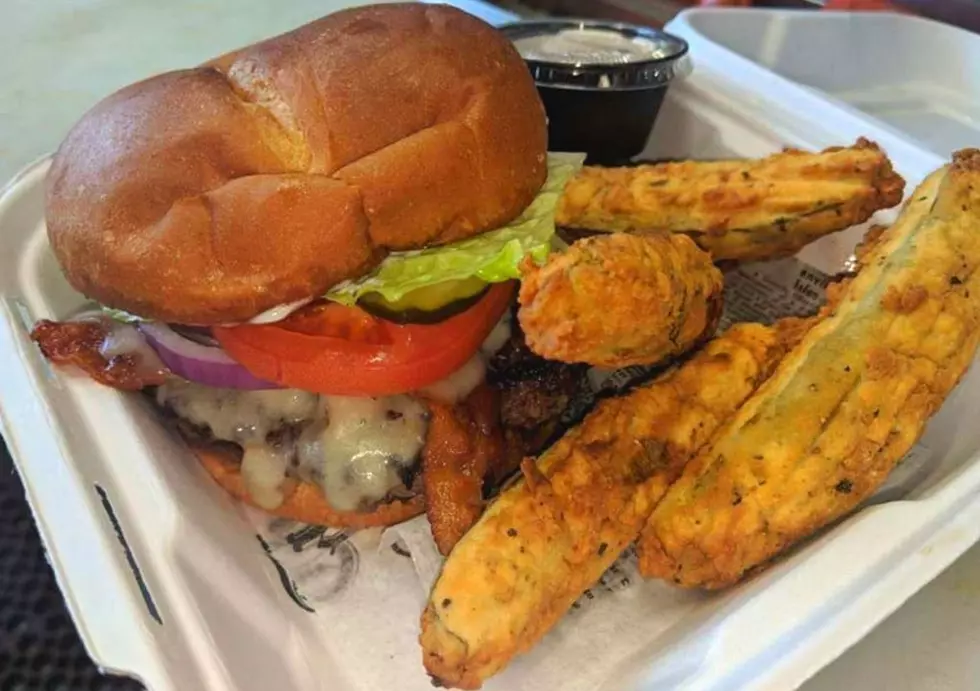 Cedar Falls Burger Joint Hits The Road
Wilbo's Burgers Brats & Beer via FB
A Cedar Falls staple is taking their burgers on the road.
Wilbo's Burgers Brats And Beers has some of the best burgers in the entire Cedar Valley (at least in my opinion). Located at 118 Main Street in Cedar Falls, this joint serves...you guessed it...burgers, brats, and beers!
Their fries might be some of the best in the entire Cedar Valley...
Open Monday through Saturday from 11 am to 10 pm, this establishment is actually taking its whole operation on the road for the very first time.
You usually hear of successful food trucks transitioning to storefronts, but Wilbo's is flipping the script on this.
The owners just announced that they are starting to sell some of their delicious food out of the "Wilbo Wagon" this week. On Wednesday, May 11th, the restaurant dropped a social media post on their Facebook explaining everything.
"We're opening the window of this crazy food trailer today!"
The truck will be parked at Unity Point prairie parkway from 11am-2pm on May 11th.  There is no word on how often the joint will be doing this or where else it will be parked around the area.
We'll make sure to keep you posted when they reveal this info. Throughout 2021, the team behind Wilbo's worked hard to get a perfect vehicle for this new venture.
You can check out the full Facebook post down below!

The Cedar Valley has been booming with businesses and eateries both new and returning for the past year and a half.
Several new spots opened last year in Cedar Falls. A take-out-friendly restaurant called  Carter House opened right next to the Black Hawk Hotel. In addition, a restaurant located in the same spot as Santa's Workshop in Cedar Falls just opened its doors, it's called Georges.
ICON Donut, a popular spot in Waterloo expanded and opened in Cedar Falls at the end of November.
Make sure to stay up to date with all of the businesses that are opening and closing in the area by following the station on social media and by downloading the station app!
Bridegerton-Esque Cabin Mansion In Waterloo
You can live like you're living in your own English regency drama in this Waterloo Cabin Mansion. This is the diamond of the season in the real estate world.
Check Out A Hidden Speakeasy In Iowa Man's Home
One Iowa man has been going viral for his exceptional bar. He doesn't have to travel that far if he's in the mood for a nightcap; he just has to go through one single door. His houseguests are transported to a classic speakeasy with the push of a secret door in his home.