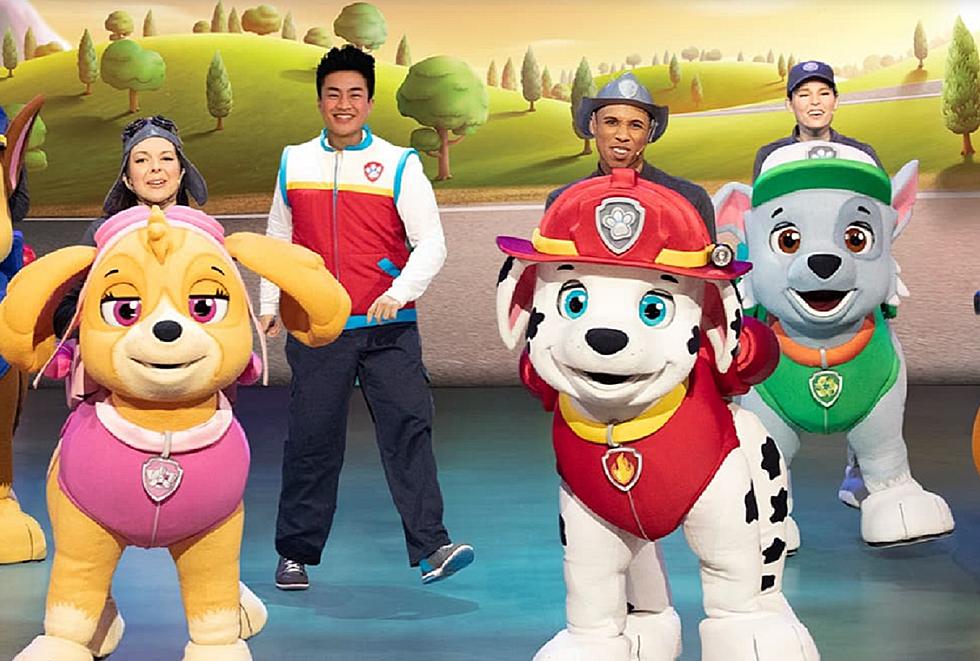 Win Tickets To PAW Patrol Live! In Coralville
Paw Patrol Live
If you're looking for a fun event to take your younger kids to, then do we have some good news for you!
A family friendly show featuring some of your kid's favorite characters is coming to Eastern Iowa. PAW Patrol is a Nickelodeon children's program that follows the story of Ryder and his team of search and rescue dogs.
The crew go on missions to protect their city of Adventure Bay in every episode. Each of the dogs have specialized skills that help them solve any problem!
Now, your kids can see their favorite member of the PAW Patrol IN PERSON when the show comes through to our neck of the woods in May.
Nickelodeon and VStar Entertainment Group teamed up to put on a show based off of the beloved children's program. PAW Patrol Live! "Heroes Unite" is a brand new, interactive production, where audience members get to be "heroes unleashed, helping the pups solve puzzles as honorary members of the pack, while they navigate the globe to make it back to Adventure Bay in the nick of time."
More than four million people in over 40 countries have seen this paw-sitively adorable Broadway-style production.
Now, it will soon be coming to the Hawkeye State!
The Xtream Arena in Coralville will be hosting two performances of this child-friendly show in the spring. Friends and family can see the Paw Patrol gang for two performances on May 2nd and 3rd. Both shows will be at 6 PM.
Tickets are on sale now at the Xtream Arena Box Office, xtreamarena.com or by phone at 319-569-4500.
You can also enter to win a pair of tickets to see your favorite pups down below! (STARTING MONDAY, APRIL 10)
Did You Know These Absurd Baby Names Are Banned In Iowa?
These baby names are not only banned in Iowa but banned throughout the entire United States *These Are Stock Baby Photos, None of These Babies Have These Names*
Elkport: Iowa's Ghost Town