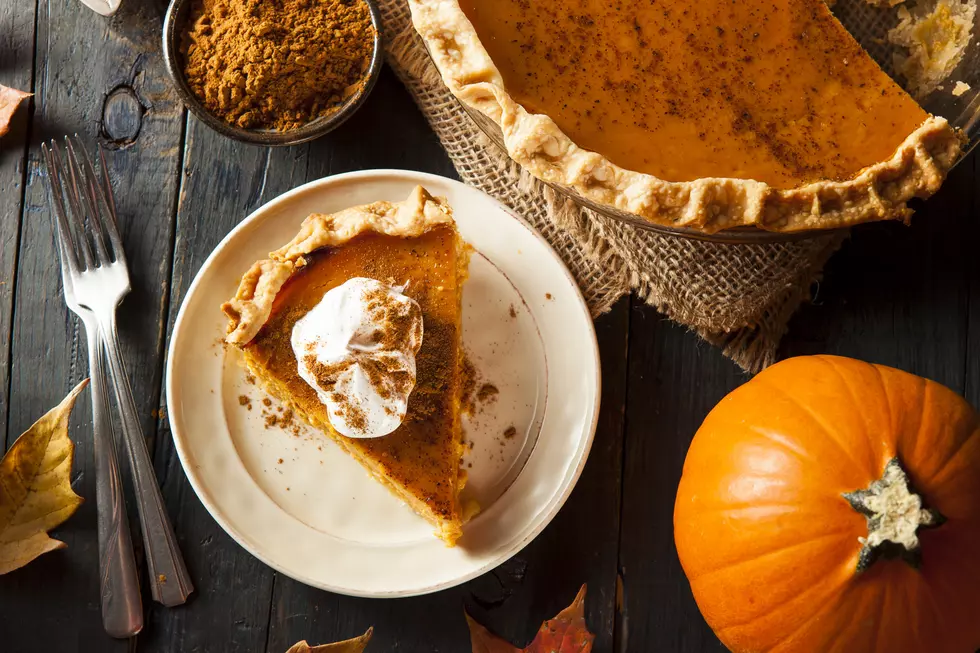 You Can Get Paid to Taste Test Pumpkin Pie This Holiday Season
bhofack2
It's Thanksgiving week, and that means A LOT of pie is about to be consumed. But I've found a reason you should save room for some more pie AFTER Thanksgiving is over. I mean, you should always indulge in some pie, but did you know you could get paid to eat pie?
Not just any pie though. The coveted holiday favorite - Pumpkin Pie.
Is there anything better?
So if you're a pie lover like me, you should totally apply to be a pumpkin pie taste tester. Bonus Finder is looking for somebody to taste test a bunch of different pumpkin pies and they'll pay you $500. How does one judge a pumpkin pie? Here's some of the feedback they're looking for from the pie reviewer -
Pie appearance and color
Pumpkin-ness and filling flavour
Pastry texture and firmness
Filling smoothness and texture
Combination of spices and complexity of flavors
Value for money
In addition to the $500, you'll also get a food and local travel budget to cover any additional expenses. You have to be at least 21 years old and you have to be a US or Canadian resident. When applying you'll have to write a short explanation of why you'd be perfect for the position.
To be honest, I think I could write a whole 5 paragraph essay on why'd I'd be the perfect pie taste tester candidate. My only thing would be, there HAS to be whipped cream.
So go ahead and apply for your holiday dream job. You're going to be eating pumpkin pie anyways this holiday season, why not get paid to do it?
LOOK: Here are copycat recipes from 20 of the most popular fast food restaurants in America