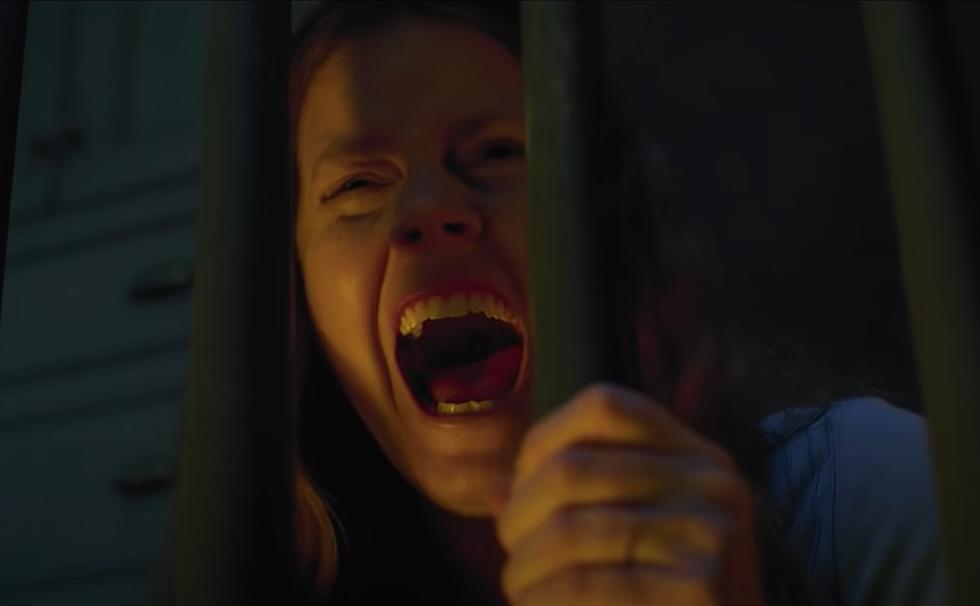 8 Things Courtlin Has Been Binge-Watching This Summer
Netflix, YouTube
Shows, documentaries, and comedy specials... oh my!
Although I'm not consuming nearly as much content as I was at this time last year, I've still spent a lot of time this summer avoiding the heat by hiding out in my house and watching new stuff on all of the streaming services I have available to me. I'm constantly on the hunt for new programs to binge, so I thought I would share with you some of the things I've enjoyed watching these past few months. I like a wide variety of stuff, so I feel like there's probably something on this list for just about everyone. If not, I would love to hear some of your suggestions! Feel free to leave them in the comments for me!
I loved this mini-series so much that I watched all seven episodes in one day! Kate Winslet plays a small-town detective trying to solve a murder, while also trying to keep her own life together. If you like mystery and suspense, you'll probably get hooked just like I did.
I don't really know why, but I just can't get enough of the FX show Dave. Currently in its second season, the show follows a neurotic guy named Dave (aka Lil Dicky) as he attempts to further his rap career. It's very awkward and uncomfortable at times, but still so, so funny.
Wanna learn about cults? What about billionaires or pirates? How about tattoos or astrology or the sport of cricket? Explained has got you covered. The Netflix docuseries takes random subjects and explains them to you in 25 minutes, and I can't get enough of it. Season three just kicked off, so more episodes are on the way!
Fear Street Trilogy - Netflix
When I was a kid, the Goosebumps series by R.L. Stine was wildly popular, so I already knew I would be a fan of the film adaptation of his Fear Street novels. Netflix recently released three separate movies that all tie together: Fear Street: Part One - 1994, Fear Street: Part 2 - 1978, and Fear Street: Part 3 - 1666. The movies follow a group of kids attempting to break a centuries-old curse that has been causing endless murders in their town. It's rated R, so it's definitely not for kids, but if you enjoy extreme gore (there's a scene with a meat grinder) and mystery, there's a good chance you'll enjoy this.
This might be one of my favorite comedy specials of all time. Comedian Bo Burnham documented his time spent alone in 2020 and created an hour and 30 minute masterpiece filled with hilarious songs, dark humor, and a slow descent into madness. Some of the songs are so catchy that I have them added to my Apple Music library! Check out "FaceTime with My Mom," "30," and "Welcome to the Internet." Better yet, just check out the whole thing. It's definitely not for everyone (my mom didn't enjoy it at all), but you should still give it a chance.
What do you get when you mix a three-day music festival with way too many wild and angry college kids, alcohol, drugs, lack of security, and extreme heat? PURE CHAOS. And there's nothing I love more than a documentary about pure chaos. This doc shows footage of the 1999 Woodstock Festival, which was supposed to give the people of the 90s a taste of what Woodstock was back in the 60s. Unfortunately, it just ended in sexual assault, looting, rolling around in ACTUAL poop, extreme dehydration, arson, and even death. It's a disturbing ride, but one worth taking.
Based on the popular novel of the same name, The Woman in the Window stars Amy Adams as a depressed, agoraphobic, alcoholic who can't stop spying on her neighbors. After witnessing what she believes to be a murder, she gets caught between reality and what's happening inside her head. The movie didn't get great reviews, but I still enjoyed it! The ending totally threw me through a loop!
If you're looking for something entertaining to watch after the kids have gone to bed, this might be the show for you! Like the previous program on my list, the show doesn't have the most positive reviews, but it's kind of fun to watch! It's about a suburban wife and mother who starts to reminisce about her wild past and her bad-boy ex, which starts to cause trouble in her marriage. Similar to Bridgerton, I think the main reason people are into this show is for the *ahem* graphic scenes. It's actually even more graphic than Bridgerton, if you can believe it! I'm only a few episodes in, but I'm enjoying watching all these hot people make terrible decisions.
Did You Know These Famous People Were From Iowa?