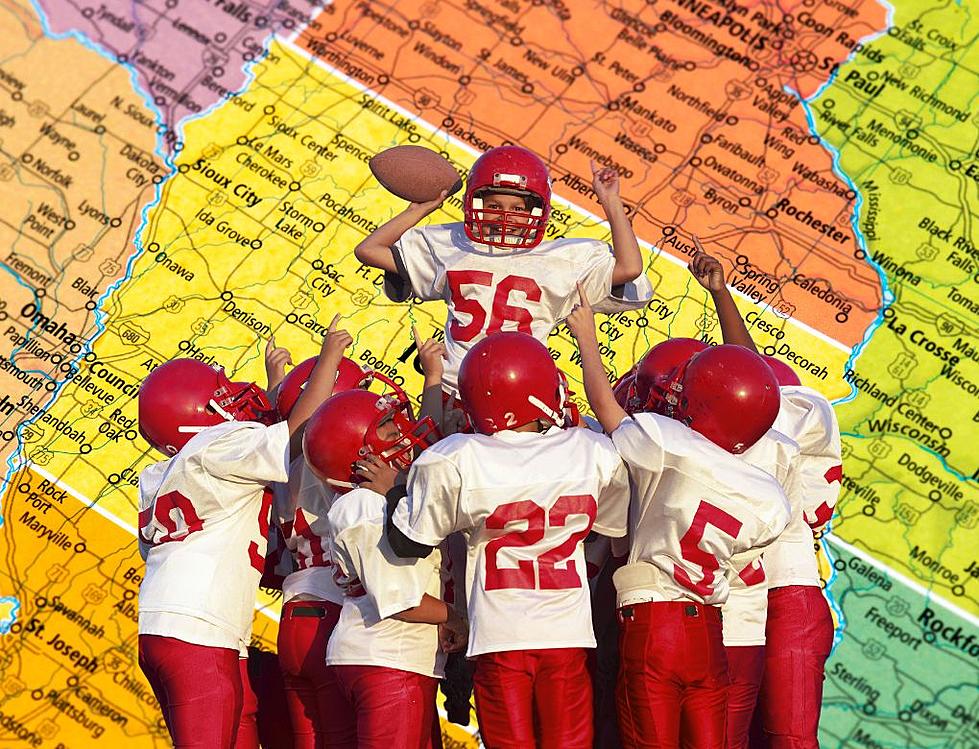 Iowa's Tiniest Town Has Just Enough Residents to Make A Football Team
KM/Canva
When we're talking about small towns, we usually don't mean THIS small, right?
There are so many unique places in the Hawkeye State that are perfect to start a family in! Due to the state's low crime rates, families have a tendency to flock to Iowa!
Also, it has been recognized many times for having some of the best small towns in the country. USA Today put together a list of the best small towns in the Midwest, and Iowa ranked near the top!
Read more about that here!
The smallest towns in the United States each have a population of one. According to reports, Hibberts Gore, Maine and Monowi, Nebraska are tied for the title of smallest town in America.
Hibberts Gore was allegedly ignored by the surveyors when they were mapping out Maine years ago. And in Monowi, the only resident is the town's librarian/mayor  Elsie Eiler.
She even granted herself a liquor license so she could run the town's bar...a woman of many talents.
Now, moving on to where Iowa falls on this list...
Coming in at #11 is...Balltown.
According to that official list and the 2020 census, Balltown is one of the smallest towns in the country. It has a population of 79 according to the recent census. This actually is a bit of a boom for this historic town. The population grew by six between 2010 and 2020.
Balltown also just so happens to be home to one of the oldest bars in the state!
However, Iowa's smallest town has even fewer people than that (which is confusing, I know).
Beaconsfield is considered the smallest town in Iowa. Located in Ringgold County, this tiny town has a population of fifteen but plays a huge role in history.
Reports say that the very first Hy-Vee was located in the town which opened its doors in 1930. Now, it serves the residents of the town as a community center.
And one of the most notable residents of the town was Astronaut Peggy Whitson. She spent nearly 666 days in space, earning her the record amongst American astronauts for spending the most time in space.
Stay up to date with everything going on in Eastern Iowa by downloading the free station app from your app store. Also, don't forget to follow the station across all social media platforms so you can always be in the know about other interesting information about the Hawkeye State.
Strangest Rental Properties In Iowa
Here are just some of my favorite strange and cool rental properties that you can check out in Iowa!
Pershing Square Restaurant in NYC
One restaurant in New York City has an interesting connection to one Iowa celebrity. This spot was a filming location for an Iowa adjacent actress.