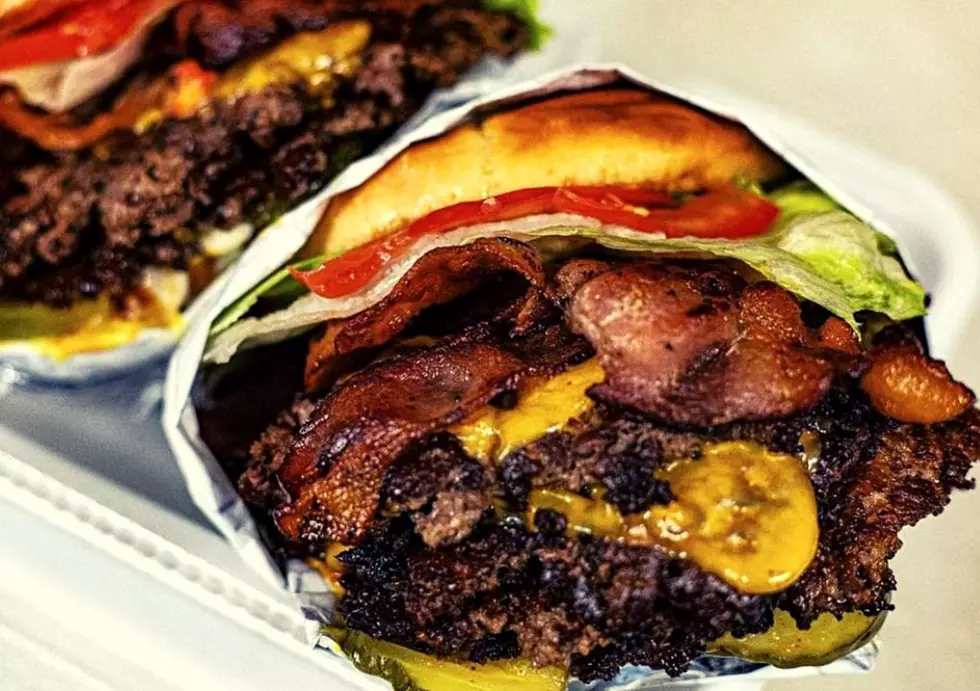 Waterloo Burger Joint Expands To Major Midwest City
Courtesy of Big Head Burger via IG
One of the best burger joints in the Cedar Valley has plans to expand outside of Iowa.
Last fall, we shared with you that a popular food truck would be getting its very own storefront. Big Head Burger opened its brick-and-mortar location on September 16th, 2021.
Big Head Burger has been a staple in the Cedar Valley community for years now. Located at 324 W 4th Street in Downtown Waterloo the physical restaurant has proven to be a success.
It's become so successful that even people OUTSIDE of the Cedar Valley are getting to know the burger establishment.
Recently, Big Head has been seen outside of Northeastern Iowa. The popular burger biz has been doing pop-up stops throughout the Kansas City metro area.
That's right...the beloved burger joint isn't just OURS here in Iowa anymore.
This was confirmed in a Kansas City publication earlier this week.
David Bryant, the man behind Big Head Burgers, went to Kansas City a few years ago to cater a family function and now has set his eyes on opening a second location in Missouri, according to In Kansas City Magazine.
This summer, there are currently eleven pop up stops in Kansas City that have been planned.
There is no official word yet on when this second location will be opening. Once we recieve more details about this opening date, we will make sure to share that information.
Make sure your following the station on social media to stay up to date with everything going on in the area. Don't miss a single thing by downloading the free station app.
Fenelon Street Elevator
The steepest and shortest railway is in Dubuque.
Bridegerton-Esque Cabin Mansion In Waterloo
You can live like you're living in your own English regency drama in this Waterloo Cabin Mansion. This is the diamond of the season in the real estate world.