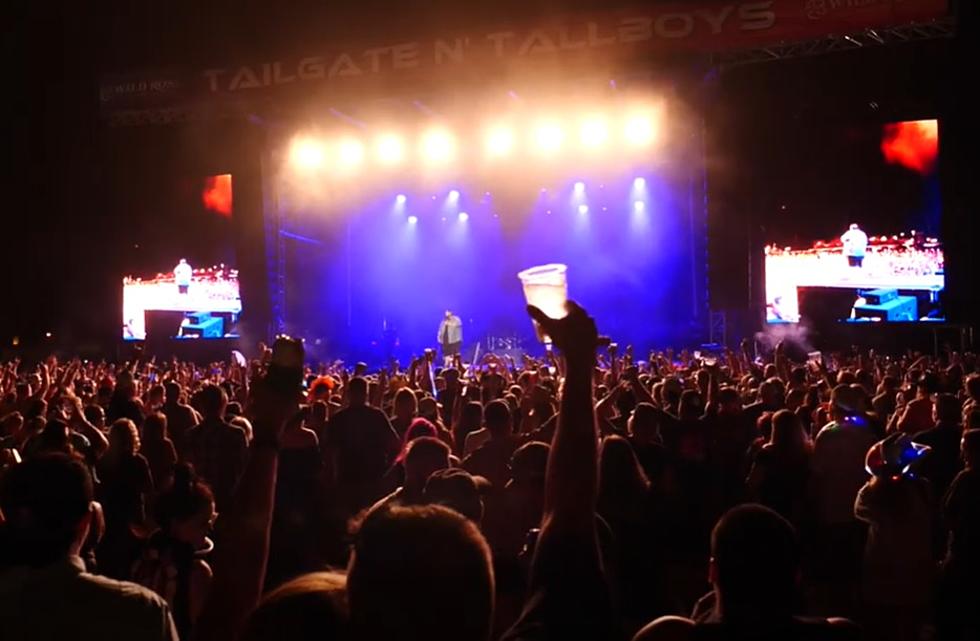 Eastern Iowa Music Festival Announces 2024 Headliners
Tailgate N' Tallboys, YouTube
Tailgate N' Tallboys in Clinton, Iowa has revealed some of the acts that will be performing at next year's festival!
Tailgate N' Tallboys is a popular music festival that takes place in five different U.S. cities. In addition to Clinton, Iowa, the festival is also held in Bloomington and Taylorville, Illinois; Rockingham, North Carolina; and Midland, Michigan. The Tailgate N' Tallboys festival in Clinton is set for June 6th through 8th of 2024, and just this morning (October 3rd), they revealed all of next year's headliners.
Let's start with Thursday, June 6th. Country star Jelly Roll is set to take the stage again! Jelly Roll was also a headliner for the 2023 festival back on June 10th.
Jelly Roll's star is continuing to rise in the world of country music. He now has two number one singles, and his current collaboration with Lainey Wilson, "Save Me," is making its way up the charts. He also played a sold out show at Q Casino in Dubuque this summer!
Next on the lineup is another rising star in country music: Bailey Zimmerman! Bailey has had three number one singles at country radio so far in his career -  "Fall in Love," "Rock and a Hard Place," and "Religiously." He will be headlining Tailgate N' Tallboys on Friday, June 7th.
And last but not least, Shinedown has been revealed as the final headliner for 2024. According to Wikipedia, the rock band "has the most number one singles on the Billboard Mainstream Rock charts with 18, and all of their released singles have reached the top 5 on the chart." Their most recent Iowa show was at the 2023 Great Jones County Fair in Monticello. They will perform at Tailgate N' Tallboys on Saturday, June 8th.
Tickets for the 2024 Tailgate N' Tallboys in Clinton are already on-sale online HERE. The festival's Instagram says that "a limited number of passes are available at this price, so grab yours before they're gone!" More artists are set to be announced at a later date. For the latest festival updates, you can visit the official website HERE.
Iowans Share Their Favorite 2023 Summer Memories
We asked Iowans to share their favorite moments from the summer of 2023! Here are some of the exciting stories:
Gallery Credit: Courtlin
Iowans Show Off Their Most Beautiful Photos of the State
Gallery Credit: Courtlin