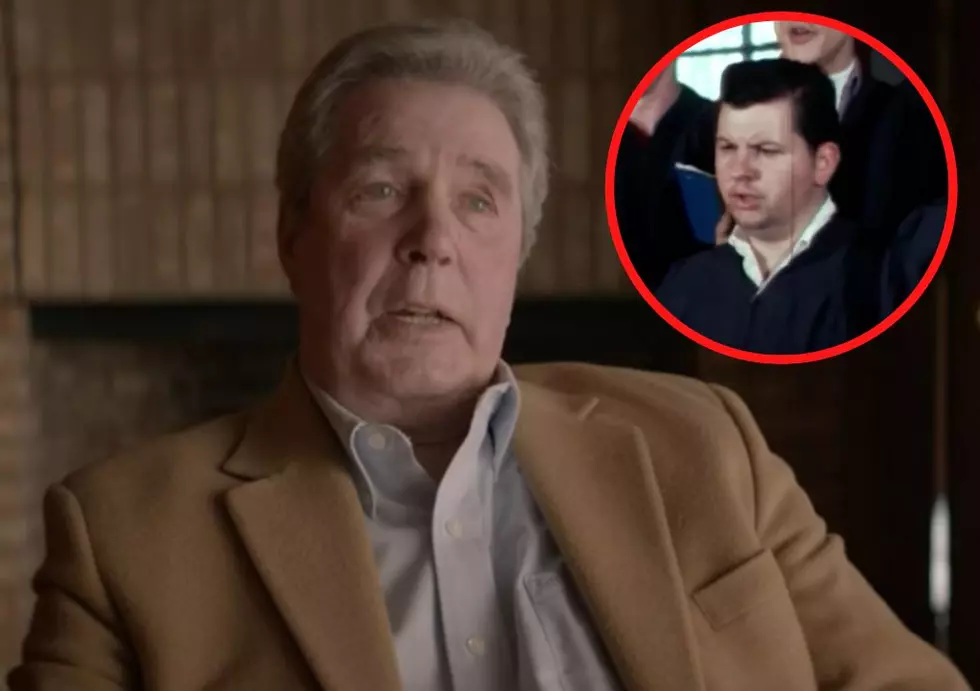 Waterloo John Wayne Gacy Survivor Spent His Life Fighting Crime
Netflix
After going through 60 hours of recorded conversations, a team of documentary filmmakers unearthed audio that gives a deeper look into the mind of the Midwest's most notorious serial killer, John Wayne Gacy.
A member of John Wayne Gacy's legal defense team interviewed the man multiple times between November 1979 and April 1980. This is where the audio recordings came from. The documentary, 'Conversations with a Killer: The John Wayne Gacy Tapes' is currently on Netflix.
Gacy's violent history has its roots in Waterloo. After a missing persons case concerning a young man named Robert Piest, officials had to take a deeper look into Gacy's history in Waterloo.
Bill Burger who was the former President of Waterloo Jaycees, was a trust officer of a bank in the area in 1963. As he slowly started to make his way up the ranks of the Waterloo Jaycee, John Wayne Gacy moved into town in 1966. He was very involved in this organization/
At the time, he had been married to his wife Marlynn for about two years. The convicted killer reveals in this documentary that,
"I enjoyed the first two years of my married life. I was really wrapped into it. I just had such a nice warm feeling, and I was so happy with her. And the two kids Michael and Christine. It was like being in church all the time." 
"When we moved up to Iowa, it wasn't that my marriage was falling apart. It was after a year or so with her father. I couldn't handle her father, " Gacy said.
He made the move to Waterloo to manage three Kentucky Fried Chicken franchise restaurants that his father-in-law owned.
Steve Nemmers, who at the time was just 18, crossed paths with Gacy in 1967.
Nemmers was attending Ellsworth Community College in Iowa Falls. The young man was friends with two guys who lived in Waterloo. One of those guys worked at one of the Kentucky Fried Chicken locations that Gacy managed.
One day, this friend said he had to drop by work to pick up a check before he dropped Nemmers off at home in Iowa Falls.
"He seemed very personable, very friendly, but nothing remarkable to describe him at the time," Nemmers said in the documentary.
John Wayne Gacy invited all three of the boys over to his home in Waterloo since his family was out of town. They all hung out in Gacy's basement and drank while playing pool. During the game, Gacy kept telling Nemmers about his personal connections to the Chicago police.
His friends (who were getting quite drunk) wanted to invite Gacy to a party they were having in Iowa Falls the next day. They suggested that Nemmers stay the night and bring the older man up the next day. The young man thought it would be safer to just spend the night and not have to worry about the bad roads or his friends drunk driving.
When his friends left, they continued to play pool.
Things then took a disturbing turn...
Before Nemmers could figure out what was happening, Gacy, essentially a complete stranger to him is holding a gun to his head threatening him if he doesn't do exactly as he says.
Fortunately, Gacy didn't physically harm the young man, only terrified him.
When Nemmers spoke on the Netflix documentary he claimed that the older man got a thrill out of this and that he was obsessed with "putting psychological pressure on people."
The next day when they drove an hour and a half to Iowa Falls, Gacy said that if Nemmers told anyone what happened he would have him killed.
"I didn't report it to the Waterloo police because I didn't want to discuss it."
Steve Nemmers overcame that traumatic experience and actually ended up working for the Waterloo police years later. The now 73-year-old has had a rich and full life. He is a proud grandfather and even served as a Detective Sergeant for the Waterloo Police Department.
He is apparently currently living in Tennesse.
Companies Based in Iowa
These companies all have one thing in common: They're based in the Hawkeye state.
Bridegerton-Esque Cabin Mansion In Waterloo
You can live like you're living in your own English regency drama in this Waterloo Cabin Mansion. This is the diamond of the season in the real estate world.