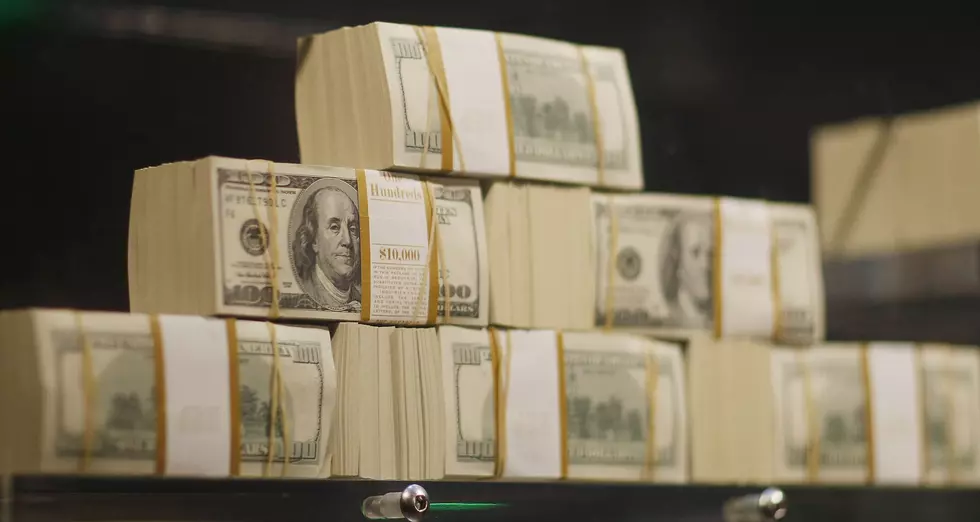 Iowa Legislature Might Be Gambling Away Casino Workers Pay
Getty Images
The only type of gambling I've ever done is scratch-off tickets. Low buy-in, but sometimes they can lead to a HUGE payoff. I've never given much thought to the people who work in this sort of industry like the lottery or casinos.
I do know that some of the hardest working people can be found in customer service; restaurants, retail, and from what I've heard casinos. Iowa lawmakers are looking to pass a piece of legislation that will affect the staff of gambling establishments.
There are approximately 24 casinos in the great Hawkeye State. In 2019, casinos, as well as the entire Iowa gaming industry, employs about nine thousand individuals, according to the Iowa Gaming Association.
As it stands right now, casino workers who are paid by the hour must earn $9.06 per hour. This is supposed to be 125% of the federal minimum wage. There is a piece of legislation that is in the Iowa legislature that will make this the permanent earnings for these workers.
If this specific piece of legislation goes through then even if the federal minimum wage is raised, these casino workers' pay will not go up. As reported by Radio Iowa, $9 is the typical starting salary for casino workers. If the minimum wage increases to $15 then the wage for the staff members would go up to about $19 an hour. Casino owners would not be too happy about that.
The bill went through the Iowa legislature earlier this week, and if passed would affect employees at state-licensed casinos. Almost a million dollars of Iowa's revenue comes from the Iowa Gaming Association as of 2019.
Roseanne Barr Abandoned Iowa Mansion in Eldon, IA
I fell into a rabbit hole when I found out that
Roseanne Barr almost had a mansion in Iowa
. After seeing the current state of the property on Facebook, I was amazed that such an extravagant project could be so quickly overtaken by nature. Only two hours away from Waterloo, this abandoned field could have hosted some of the coolest and elite Hollywood parties in the Midwest. The current photos were taken by Gable Fry on a recent trip he took.
Best Ranked Iowa Beers
Iowans love their beer, and some of the beverage made here in the Hawkeye State are actually some of the highest ranked beer around.