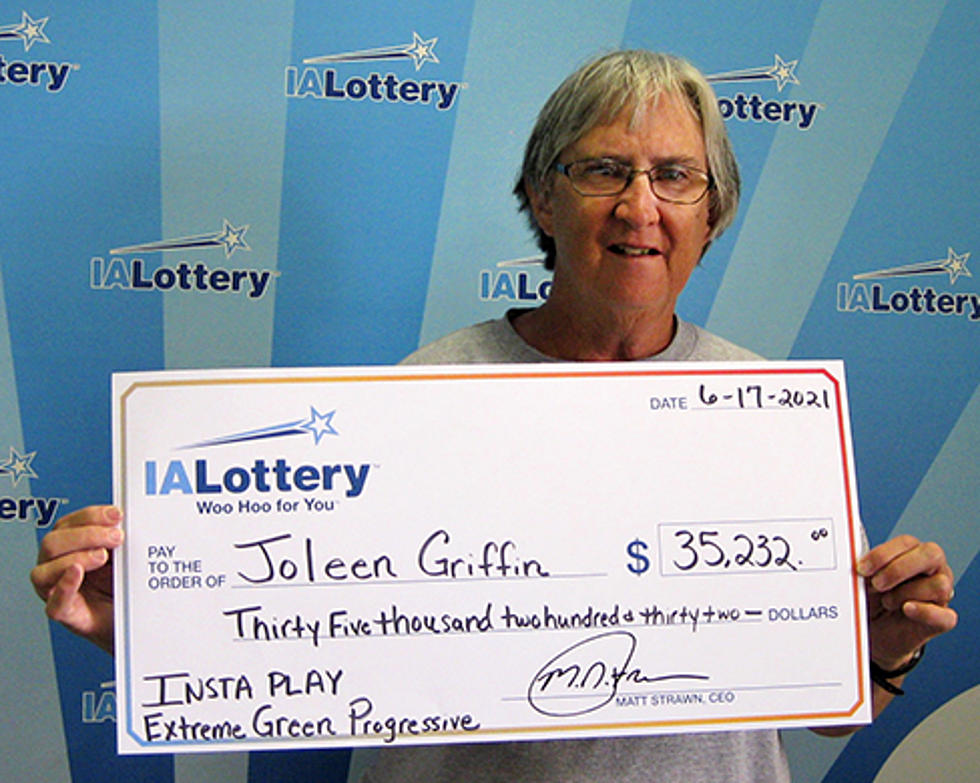 SHOW ME THE MONEY! Is Iowa an Easier State to Win a Big Lottery Prize?
Iowa Lottery
You see 'em every day: a new huge Iowa lottery winner. Like Joleen Griffin of Waterloo who won an Extreme Green Progressive InstaPlay jackpot prize of $35,232. Not bad. Often we also see national jackpot winner. Sometimes, you may even be from the same city or county as a multi-thousands winner or even, *gasp* a million-plus dollar winner. We all know gambling is not a career path and, the odds are very much not in our favor overall. That said, how does the state of Iowa stack up with the others when it comes to winning mega millions (literally, and the actual Mega Millions lotto game)? Surpimisnly, not too bad.
Despite population size, Iowa's had a LOT of national winners
First off, when talking about the lottery, of course, Iowa will have a ton of Iowa Lottery winners. Minus tourists, only Iowans are playing. So, focusing on the big money games we share with most other states, breaking down Iowa's 'big winner' number is actually very easy. The folks at the US Today actually did a state-by-state breakdown and determined how each state is doing in the jackpot department. They looked at both the Powerball and Mega Millions games. What they found was Iowans are pretty lucky.
Overall 9 Iowans have won a jackpot playing one of those games. That puts Iowa in the top 35%. We actually edge out states with higher populations like both Carolina's, Michigan, Colorado, and even Texas. However, we're still nowhere near the top.
State's with the MOST major lotto wins
The states that have done the best playing those big payout games are:
Indiana: 39
Missouri: 31
Minnesota: 22
Kentucky: 18
Pennsylvania: 18
Louisiana: 17
Wisconsin: 17
Arizona: 13
Florida: 12
Kansas: 11
New Hampshire: 11
Washington, D.C.: 11
New York: 11
Nebraska: 10
Delaware: 10
Iowa: 9
California: 9
As you can see, we have a long ways to go to catch up with our pals in Indiana, Missouri, and Minnesota. Keep tryin'! We can do this. The odds are only 1 in 292,201,338.00 after all.
LOOK: Here is the richest town in each state
Just saying the names of these towns immediately conjures up images of grand mansions, luxury cars, and ritzy restaurants. Read on to see which town in your home state took the title of the richest location and which place had the highest median income in the country. Who knows—your hometown might even be on this list.
Here is All The House You Get for $1 Million Dollar in Cedar Falls vs. Los Angeles
Got an extra mil? Don't move to Los Angeles, you can get waaay more house in the Cedar Valley.