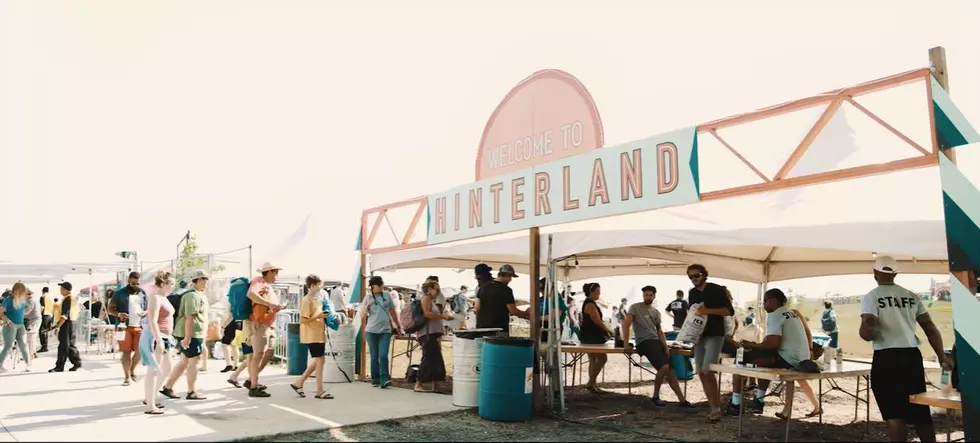 Iowa Music Festival Officials Announce Who Will Be Replacing Major Act
Hinterland Music Festival via YouTube
Just short of a month after the performer broke the news, festival goers finally have the answers they were looking for.
Hinterland Music Festival is a weekend long festival that takes places at the Avenue of the Saints Amphitheater in St. Charles. Ever since 2015, the team behind the event has been bringing in big names in the indie rock, pop, and country world.
This summer Bon Iver, Zach Bryan, and Maggie Rogers are set to headline the festival taking place August 4th through the 6th.
Some other big names that were slated to perform include Noah Kahan, Sylvan Esso, and Orville Peck.
Peck has quickly become an interesting figure in modern pop culture and indie country music. The masked musician is openly gay and has toured with the likes of country greats like Willie Nelson.
This masked cowboy was set to perform on Saturday, August 5th in Iowa. However, back in June Peck announced that he would be canceling all of his upcoming shows for the summer.
"This was one of the hardest decisions I've ever had to make, but I've come to realize that my current mental and physical health won't allow me to bring you my best," the singer shared in his statement.
"...I have to take this time to replenish my mind and body so that I can come back stronger and healthier than before, in order to do what I love for many years to come."
Hinterland officials finally responded to Orville Peck's June announcement in a message to attendees.
"Folks, you may have heard through the grapevine that Orville Peck has postponed all of his upcoming shows, including Hinterland. It goes without saying that taking care of your mental and physical health comes first, and we wish him the best as he rests and recuperates."
But who will replace Peck?
There won't necessarily be an artist who will REPLACE the country singer. One of the performers on Saturday's roster is Noah Kahan. Since the lineup was announced earlier this year, he and his music have blown up.
Kahan is a massive rising star in the indie-folk world right now. His album Stick Season debuted at No. 14 on the Billboard 200 albums chart, according to reports.
Recently, he collaborated with Post Malone on a version of his latest smash hit 'Dial Drunk.'  Due to this massive success and the cancelation of Orville Peck, the singer will get an extended set at Hinterland.
Officials confirmed that he will perform that set before Saturday's headliner Zach Bryan takes to the stage.
"With Kahan's recent chart-topping, soul-bearing ascent, it's sure to be one helluva Saturday sundown in Madison County," Hinterland officials said in a statement.
Stay up to date with all of the Iowa concert news by downloading the free station app from your app store. Also, make sure to follow the station across all social media platforms for the latest news concerning the Hawkeye State.
Strangest Rental Properties In Iowa
Here are just some of my favorite strange and cool rental properties that you can check out in Iowa!
Pershing Square Restaurant in NYC
One restaurant in New York City has an interesting connection to one Iowa celebrity. This spot was a filming location for an Iowa adjacent actress.