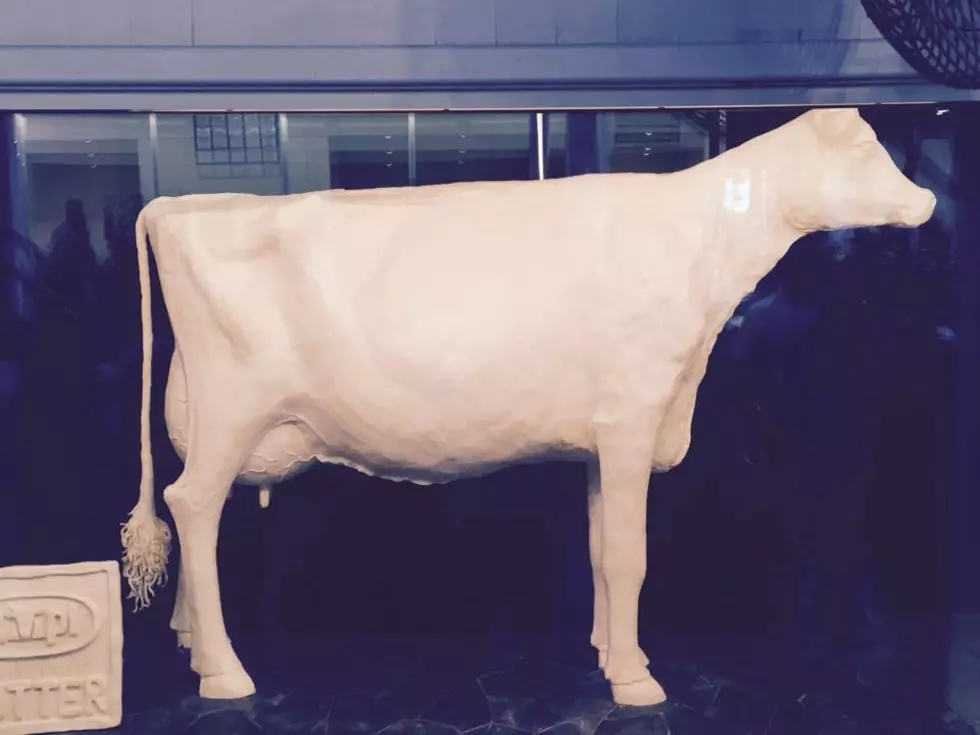 Iowa State Fair to Offer A Butter Cow Class
Danielle
Do you ever wonder what went into making the legendary Iowa State Fair butter cow? Are you just looking for something fun to add to the monotonous mix of your online learning, working and Zooming since the start of the pandemic?
The Iowa State Fair itself did not take place this year but KCRG says they are offering a series of classes every month through January, online, and yes, one of them involves the making of that famous sculpture. You actually don't have to get that ambitious, but the "butter cow lady" herself, Sarah Pratt will be at the head of the class for the first virtual "Fair School" session.
The butter sculpting class is being offered on October 24 at 10 a.m. Other classes will be offered as well, such as "Fall Table Decorating" in November, "Chunky Blanket Making" in December, and "Kids in the Kitchen Cooking" in January. Each class is just $10 and registration for the butter sculpting session is open now. You can apply here.
The Iowa State Fair website says, in part, "get your hands messy and explore how the Iowa State Fair's world-famous Butter Cow is created! Dive into the sculpture's long history while exploring how math, science, and artwork together to create the masterpiece".
It's open to students of all ages,  who want to "enjoy lots of hands-on activity and will even create their own sculpture! Projects will include a study of ephemeral art (temporary art) and how butter sculpting and other art forms relate to this type of art."
Sounds like fun so if you're interested, register now, because even though it is online, the class size will be limited.
Enter your number to get our free mobile app
How To Make a Camper Pie