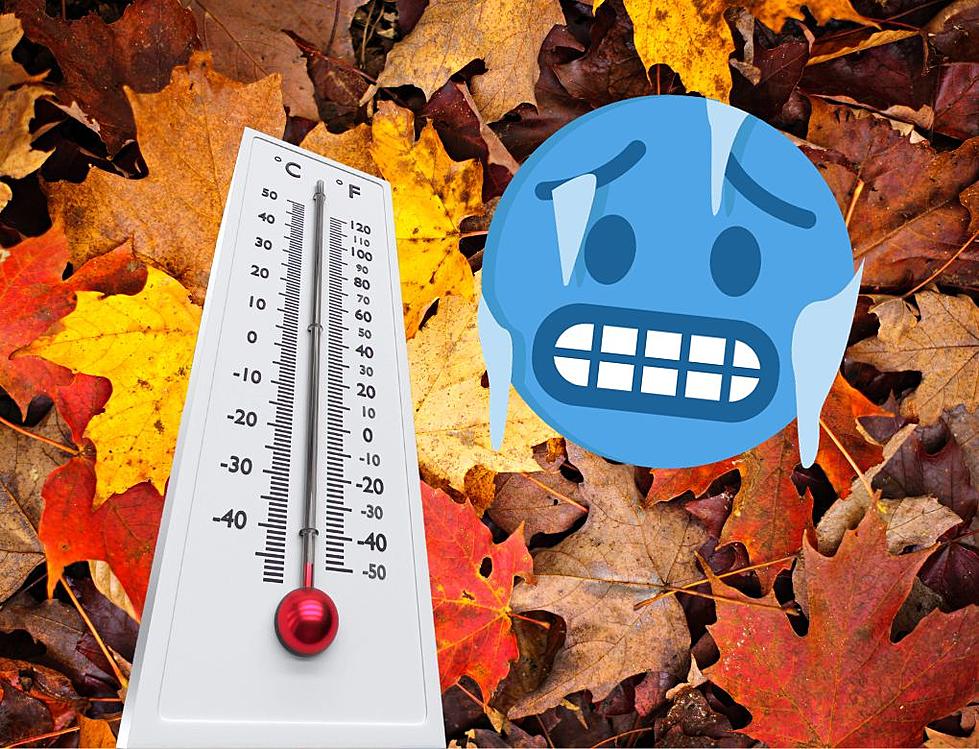 Iowa Temps To Take A Startling Swing This Weekend
KM
Can we agree that it hasn't felt too much like fall these past few weeks?
It's felt almost like an extended summer in most parts of the Midwest due to the suffocatingly high temperatures. Some officials are predicting that this heat wave we've been experiencing could break centuries old records for the season.
According to the National Weather Service, the change from summer like temperatures to fall chills will be quite drastic AND will occur over the course of this week. There is set to be a cold front that will work its way through our region over the next 24 hours (October 4th-October 5th).
Our weather partner KCRG confirms that there will actually be two cold fronts. This initial one will provide a slight reprieve; however, the temperatures will float around the upper 70s and low 80s.
Today (Wednesday, October 4th) will still be ten degrees higher than normal, according to our weather partner. There will be some showers in the morning that work through parts of Eastern Iowa.
Thursday (October 5th) will see highs in the mid to high 70s before a cold front sweeps through later that evening. This will feel like the unofficial start to fall.
Friday (October 6th) will be much cooler as parts of Eastern Iowa will experience showers and gusts. This will most likely cause temperatures to drop to the 50s which will be hanging around for most of the weekend.
If you aren't a fan of this cooler weather, don't worry! There will be a slight warm up early next week, according to our weather partner KCRG.
Officials from the National Weather Service also believe that parts of Iowa could be facing the very first frost of the season by Saturday evening.
In addition, officials are predicting that this autumnal heat wave could break some historical records here in the Midwest. The high temperatures could shatter records that have been standing since the late 1800s, according to reports.
Stay up to date with everything going on in Eastern Iowa by downloading the free station app from your app store. Also, do not forget to follow the station across all social media platforms.
2023 – 2024 Old Farmer's Almanac Winter Weather Forecast
Gallery Credit: Mary K
Strangest Rental Properties In Iowa
Here are just some of my favorite strange and cool rental properties that you can check out in Iowa!
Gallery Credit: Kerri Mac