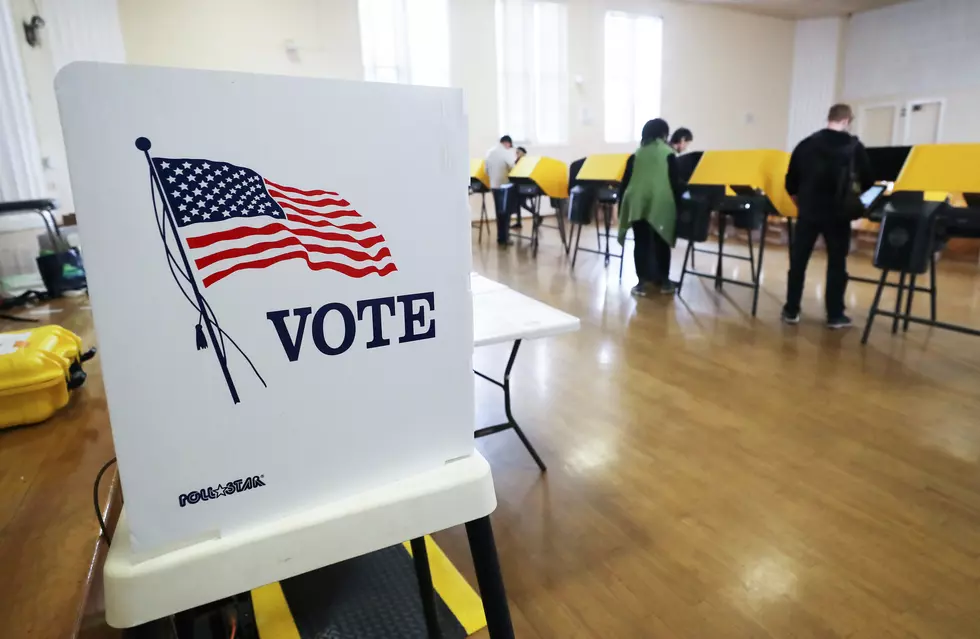 Is It Okay to Talk Politics at Work?
(Photo by Mario Tama/Getty Images)
Biden & Trump are set to hit the stage for the first presidential debate this evening.  If that is something you're into...I'll bet you're pumped.  If not then I think it's a great time to stay off social media and grab a book.  Perhaps of the fantasy genre.  Non unlike the world either party is living in these days.
So here's the question.  If you watch it...you're going to have an opinion.  Where do you draw the line at work tomorrow morning?  Chances are you're going to run into someone with the opposite opinion.  Odds are very good actually...considering how divided this nation is.
A recent survey asked 2,800 Americans if they think it's okay to talk politics while on the job.  Only a quarter of them said "never".
26% said it's never okay to talk politics at work . . . 53% said it depends on the situation . . . and 22% said it's totally fine.

The poll covered 28 different cities.  And the ones where people are the most open to politics at work are San Francisco, New York, and Los Angeles.  People in Cincinnati, Phoenix, and Philadelphia are the least likely to say it's okay.

It also found men are more open to it than women, and age matters too.  A third of people between 25 and 40 said it's fine, compared to just 9% of workers 55 and up.
The way I see it...if you're willing to talk politics...you have to expect some backlash.  Which is why I keep my mouth shut about it.  If you ask...I'll explain to you why I feel a certain way but I'm sure as hell not trying to convince you or sway your vote one way or another.  I'm interested in your side too.  It probably won't sway me...but a civil discourse is what's missing in the world.
LOOK: Here are the best small towns to live in across America