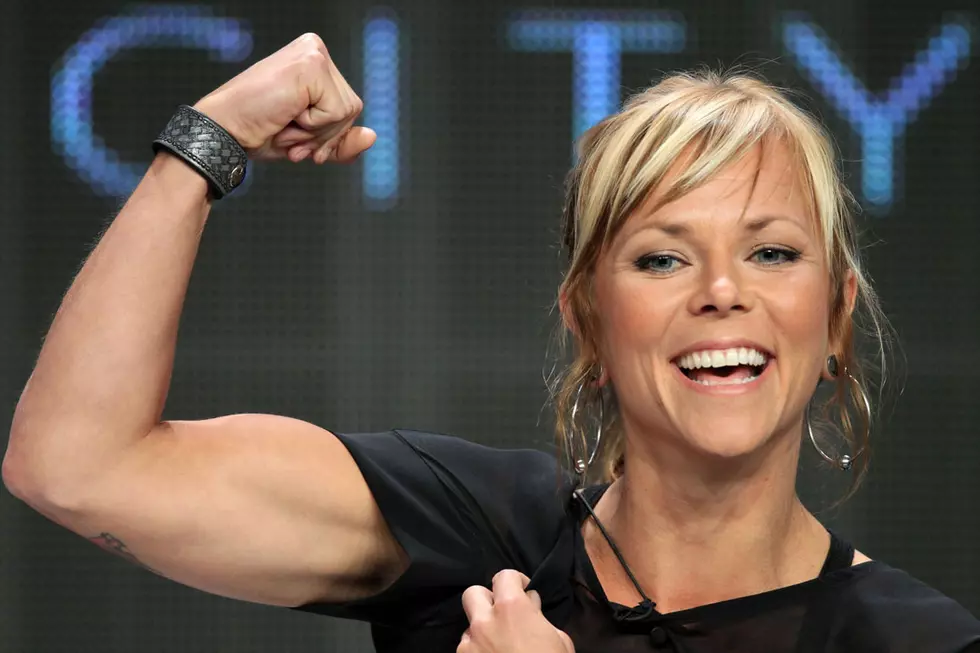 Jessi Combs' Final Drive May Set a Guinness World Record
Frederick M. Brown, Getty Images
Late racer Jessi Combs could set the Guinness World Record for fastest woman on earth. The professional driver and MythBusters cast member's final drives will be submitted to the organization for consideration.
According to AutoBlog.com, the decision to submit Combs' last record attempts to Guinness World Record officials was announced on Saturday (Sept. 21), during an event in her honor at Los Angeles' Petersen Automotive Museum. A speed of 531.889 MPH – an average of her two runs, the first of 515.346 MPH and the second of 548.432 MPH – will be submitted. If it's approved, Combs will break the previous record, set by Kitty O'Neil in 1976, of 512.7 MPH.
Combs died on Aug. 27, during that second attempt at the record, when her jet car crashed in a one-car accident. She had been racing in a dry lake bed in the Alvord Desert in southern Oregon at the time. Officials are still investigating what went wrong.
Combs, 39, was known as the "fastest woman on four wheels," after reaching a speed of 398 MPH in a four-wheeled vehicle in 2013. In 2018, she surpassed 483 MPH, but did not break the record due to mechanical issues.
"Jessi's most notable dream was to become the fastest woman on Earth, a dream she had been chasing since 2012," her family says in a statement. "Combs was one of the rare dreamers with the bravery to turn those possibilities into reality, and she left this earth driving faster than any other woman in history."
Combs is the subject of an exhibit at the Petersen Automotive Museum, Jessi Combs: Life at Full Speed, which opened on Sunday (Sept. 22) and will close on Wednesday (Sept. 25). She is also the namesake of the newly created Jessi Combs Foundation, which aims to inspire a new generation of women trailblazers.
Country Stars Who Died in Plane Crashes: