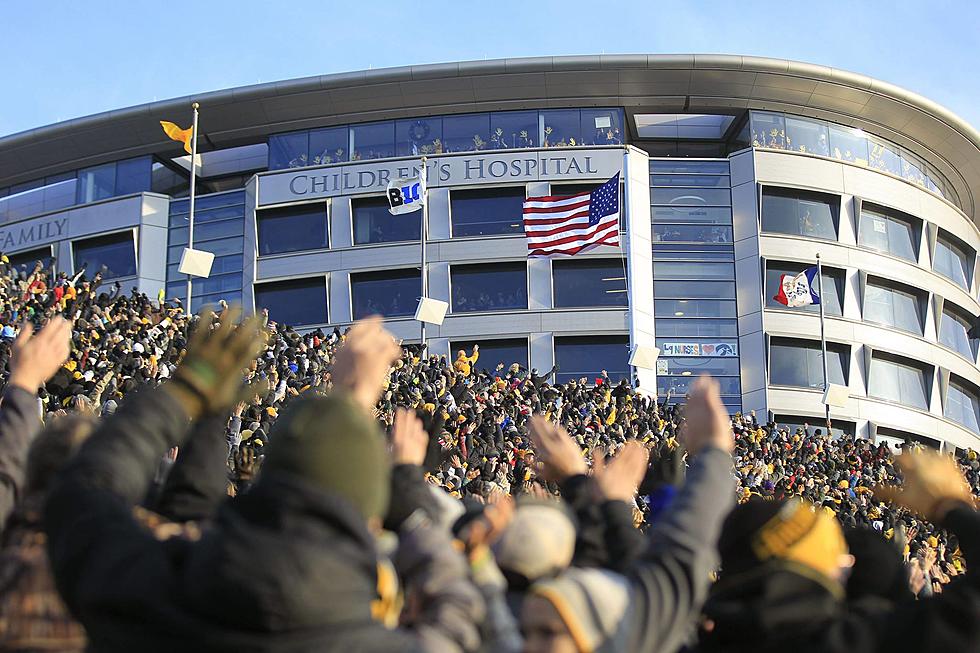 Popular Late-Night Host Mocks Iowa Tradition
Art Your Look via Facebook
Let me start with this: this is not a post encouraging or discouraging masks or vaccination. Each to their own in that regard. I wear one when requested and have also been vaccinated, against the wishes of some of those I love, who still love me, by the way. But leave it to late-night doofus Stephen Colbert to turn something exciting for fans into a political statement.
According to the Cedar Rapids Gazette, on a recent episode of his show, Colbert used part of his monologue to discuss Coronavirus and its latest variant, the "Mu variant". In his monologue, he showed footage of one of Kinnick Stadium's, if not college football's best traditions, the wave from fans to the kids and families at the Stead Family Children's Hospital at the end of the first quarter. Apparently, while that was happening in the midst of a trudging by the Iowa Hawkeyes against Indiana all he (or his writers) could apparently take from it was the perception of a large, and largely unmasked crowd enjoying something they haven't gotten to enjoy in 2 years.
About five minutes into his 12-minute monologue, seen below, Colbert says "hi hospital! see you in 2-14 days!", mocking the wavers and apparently not realizing it wasn't just "the hospital" but the Stead Family Children's Hospital, filled with kids fighting for their lives.
He also pointed out that "The University of Iowa's stadium also does not require vaccines or masks". Again, each to their own on that one. I'm just saying.
Where's the late, great Johnny Carson when you need him? Not only did he have ties to Iowa (having been born here) and would hopefully have been more sensitive but also would have (hopefully) known his role as a late-night funnyman and not a political analyst or medical expert. Colbert has proven once again how out of touch and NOT funny he (or frankly, most of his current counterparts) is.
Iowa Facts You Likely Never Knew
Iowa has a state with a rich history and many fun facts, How many of these did you already know? Test your Iowa knowledge!